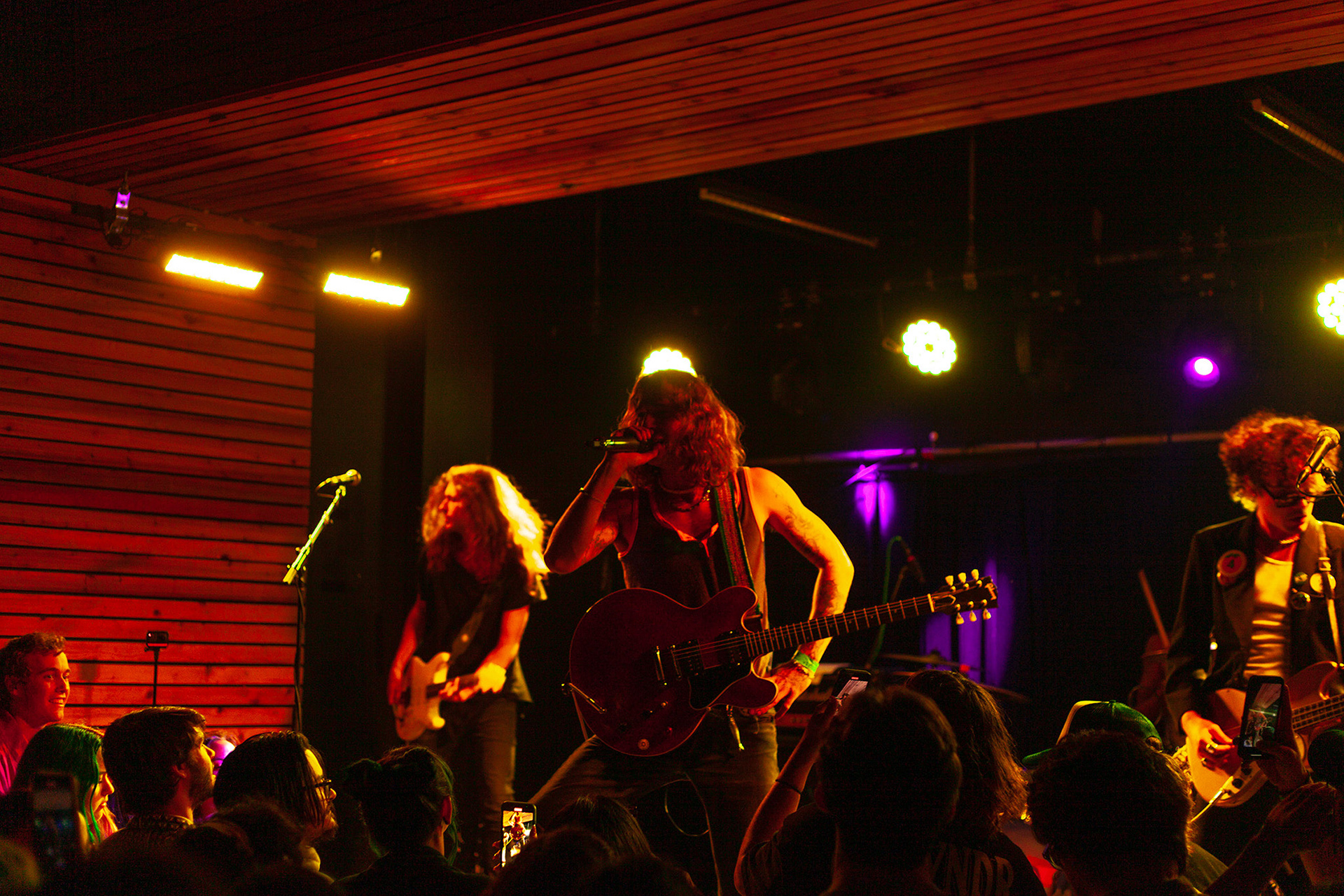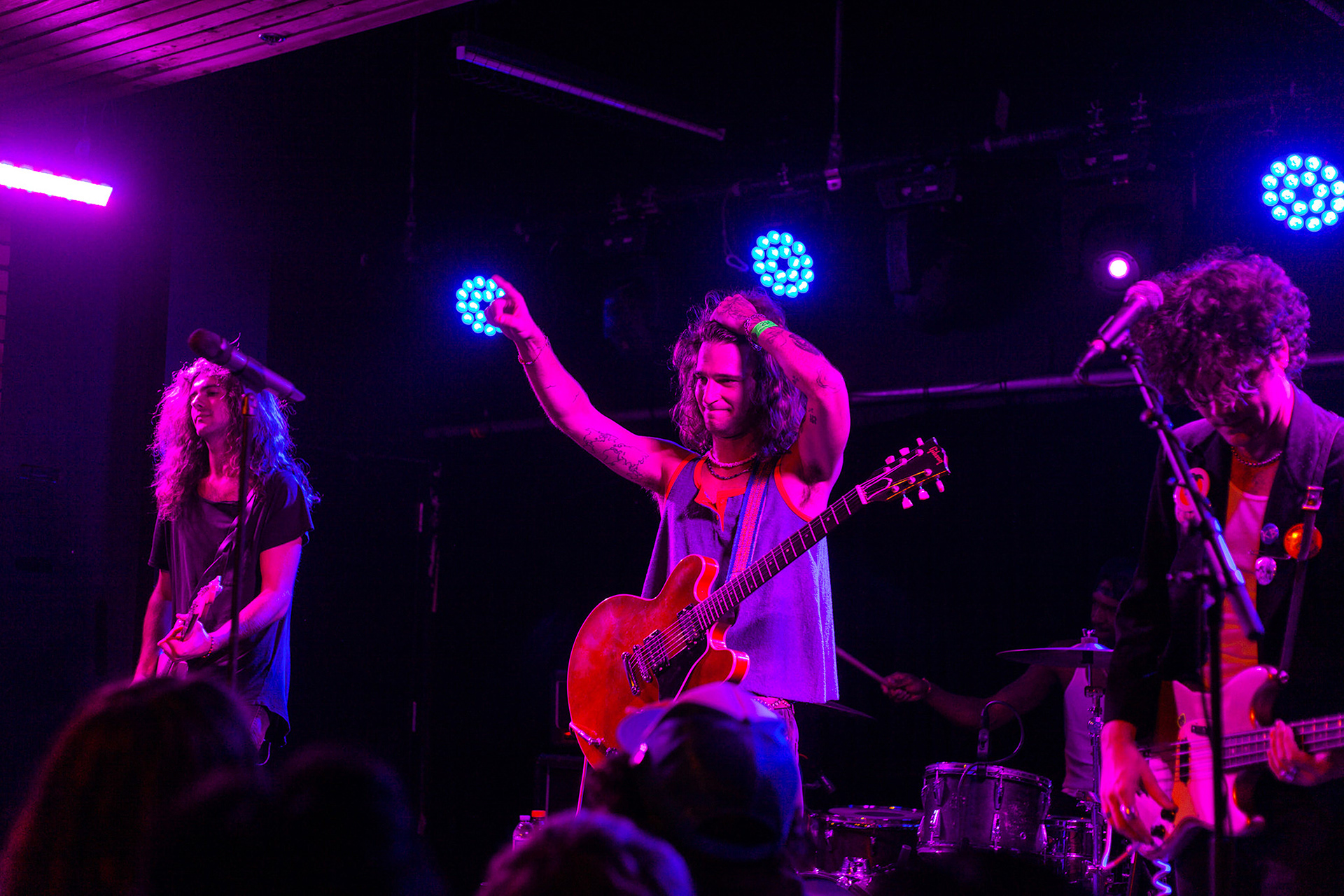 The Southern California band Kid Bloom headlined an intimate show full of energy and connection. The three-piece highlighted by frontman and guitarist Lennon Kloser, have a distinct sound that has that groovy dance feel that translates to the way fans have a deep connection to the songs. As the night would unfold, fans salivated to an amazing set that would be full of great vibes and a deep connection that would translate for the entirety of the set. At the very end, we all were lucky to see something that is truly heartwarming and shows why music is something that is bigger than just songs.
The crowd ranging from young to the old, that included a father taking his son to see the band to indie heads being fond and familiar with Kid Bloom before a single chord was played. Once the band hit the stage it felt certain that something special was brewing for the night. Starting off with 
Keep Up
, the crowd was deeply in tune with Lennon and his silky smooth vocals. It was immediately noticeable that Lennon wanted to be with the people in the crowd, to twirling some of the ladies, to pointing out the people that were in the back. The man was feeling Houston and Houston was feeling him. Through out the set we were graced with bangers like 
Does It Feel Real
 to 
I Fell in Love Again
, people were dancing, drinking, and being happy with the people they came with to the show while singing the lyrics very beautifully.
As the set was coming to an end, the band brought out a special guest that would truly show why live music is a memory creator. The drummer's family and daughter had come to the show to watch the band play, and Lennon would bring her on stage to close out the show to a very warm applause. Lennon would get the crowd to chant the young girl's name, and the night would be capped off with songs like 
Cowboy
 and 
Have U Seen Her
, ending a very special show on wonderful high note. Even after the show being over, the band would stay to connect with every single person that wanted to talk and share stories, something that I loved seeing.
This show felt like something that more than a concert, it was almost like a get together with friends you had not seen in a while. I hope for more Houston folks to come out next time when Kid Bloom rolls around.
⎯