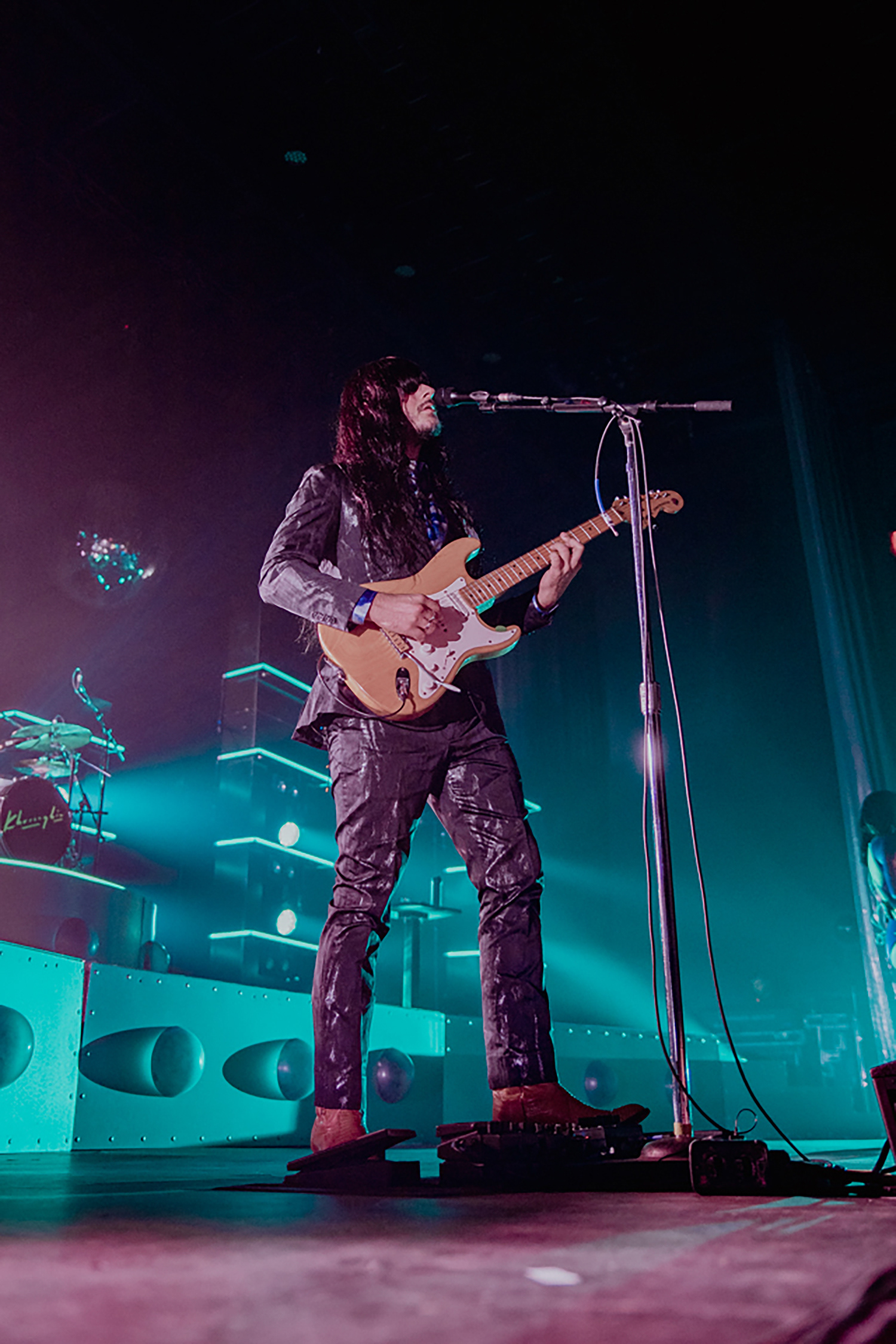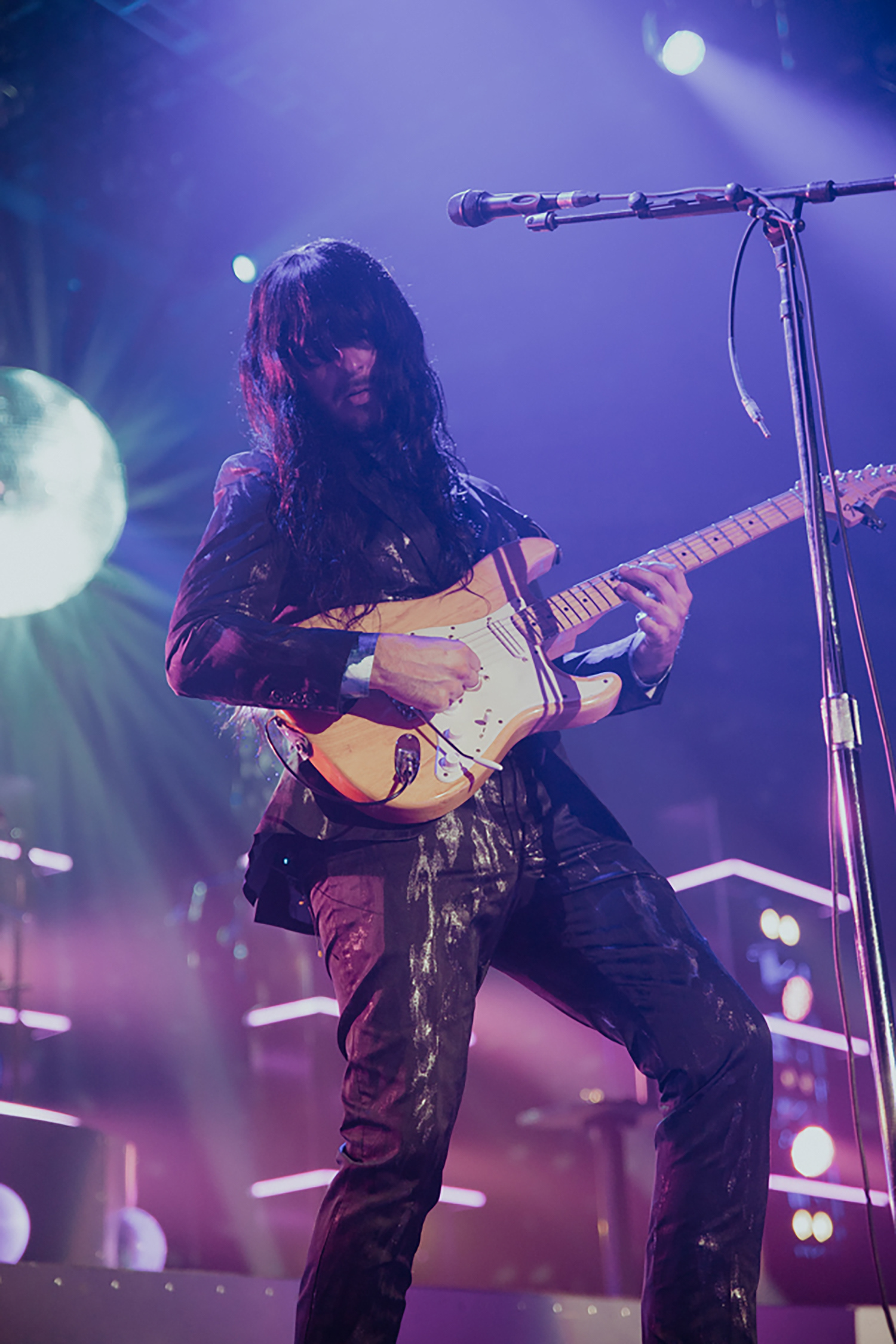 For a band that doesn't have an actual singer or songs with many lyrics, this trio really knows how to entertain a crowd. Originally from Houston, Texas, Khruangbin played a hometown show at 713 Music Hall on May 11th. They were originally touring with Toro y Moi, but members of the band caught covid and had to sit out the past couple of shows. Despite this, the venue which holds 5,000 people, was packed Wednesday evening. Even the sitting area in the mezzanine and the VIP tables were pretty much full.
The stage had bright circular lights that flashed red and blue, two disco balls hanging on either side and the band's drummer, Donald Johnson (DJ) placed in the middle of it all on a platform. It definitely gave off some retro spaceship vibes. The band's photographer had mentioned that in previous shows they had two more platforms that looked like the bottom of spaceships but had to take them off for this show. It wasn't clear if it was going to be for only this show or all of the shows coming up.
Since there was a missing act, Khruangbin invited a DJ out to play some music for the crowd and set the vibe. This wasn't just any DJ though, he was taking it back and playing all the songs off of vinyl 45s. People in the crowd were grabbing their partners to dance to the mix of reggae, latin and funk music. But, as soon as he finished and the stage was being set for Khruangbin, more people were flooding in on the GA floor leaving only the slightest bit of room for dancing. They started off with a song from their most recent album
Mordechai
 released in 2020 but then played a majority of the songs from their older albums such as
Con Todo El Mundo
 ,
The Universe Smiles Upon You
, and
The Infamous Bill
. What really surprised me was the compilation of songs they covered like
Daz
 by Brick,
Bennie and the Jets
 by Elton John and even
It Was A Good Day
 by Ice Cube. I finally understood where the influence came from to form their sound.
Despite the missing components from the stage set up, Laura Lee (bassist) and Mark Speer (guitarist) moved around on stage flawlessly. They walked up the side stairs of the platform simultaneously each time. It's like they mirrored each other on stage. That's not to say each member did not have their chance to shine, but nobody was overpowering the other.
Listening to this band through the speakers of your phone does not do them justice. I think to really get the whole Khruangbin experience you need to see and hear them live. The energy in the room that night was unlike any concert I've ever experienced.
⎯