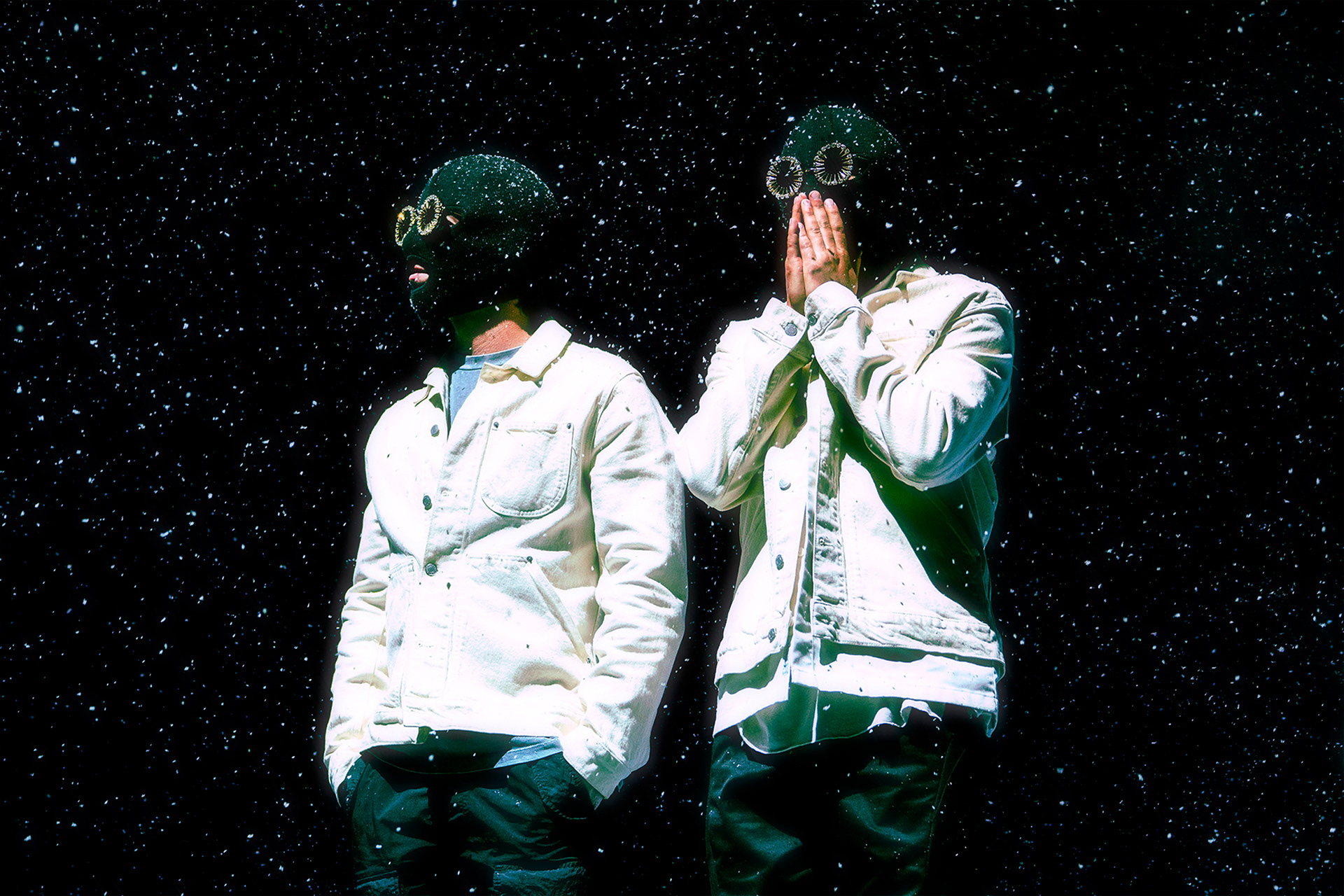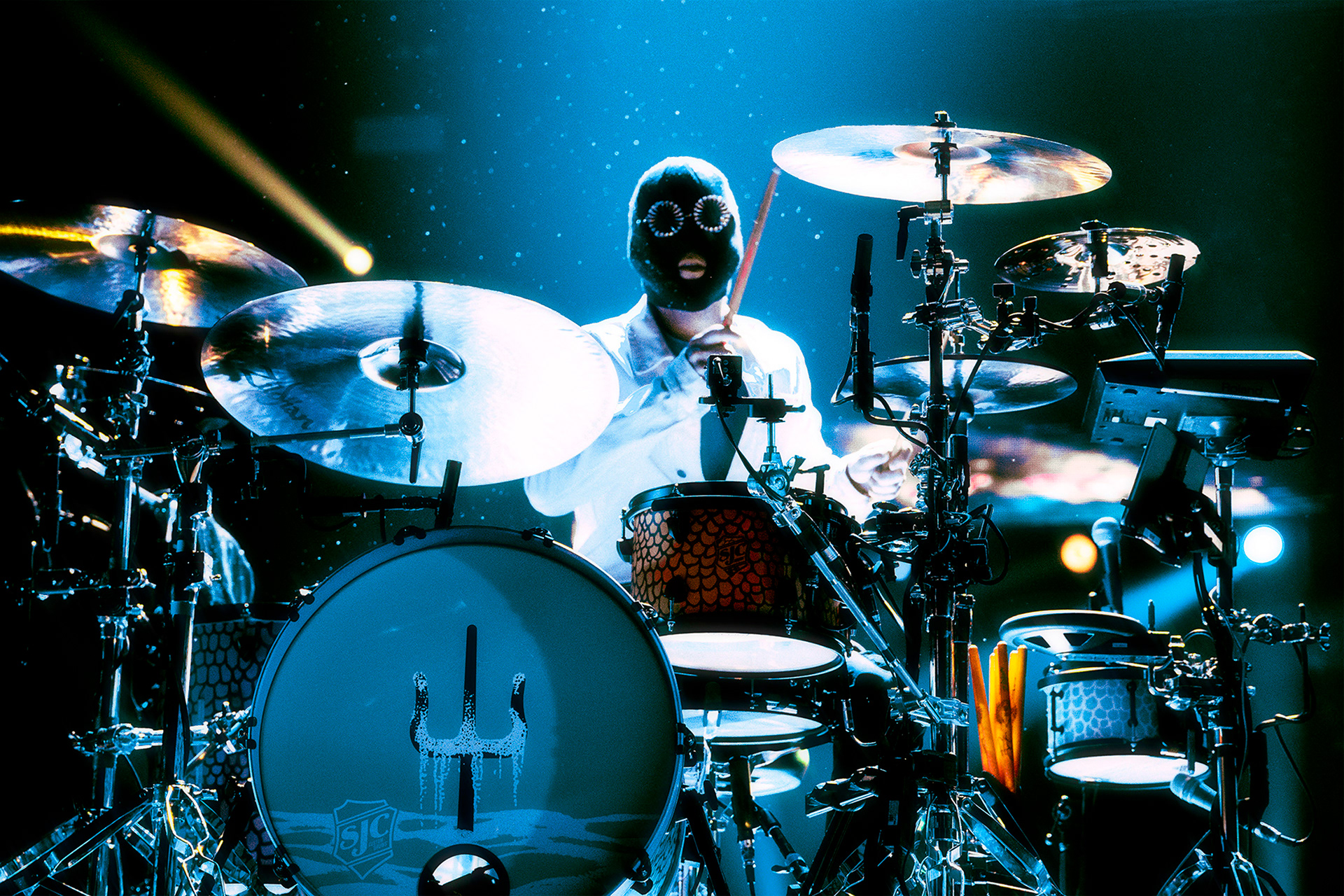 Tyler Joseph and Josh Dun, better known together as the platinum-selling band Twenty One Pilots, brought their extra frosty Icy Tour to a packed house at Toyota Center. I'm no stranger to a TØP show; they are my favorite band after all. This was my ninth show, to be exact, and having seen them on multiple tours, I can confidently say that these guys will continue to impress audiences around the world. The number of memorable moments that Tyler and Josh are able to fit into one concert is truly a spectacle.
At 8:45p.m. sharp, the huge LED screens begin to roll a cryptic montage of snowy visuals and a notable blue door that eventually made a grand entrance to center stage. As the door burst open, a storm of (fake but impressive) snow followed, revealing the duo in their usual black ski masks and spike-studded sunglasses. The show opened with the upbeat 
Good Day
, followed by the intense 
No Chances
 from their 2021 record 
Scaled and Icy
.
Fans that camped out for days leading up to the event filled the general admission pit and didn't miss a single lyric throughout the night. Some fan favorites on the setlist included 
Guns For Hands, 
which was a trip down a memory lane of 
Vessel
, 
Mulberry Street
, featuring a cell phone flashlight show orchestrated by Tyler; and the beloved B-stage medley which included a song from every TØP album since 2011. It was a nice thank you to the fans who have been immersed in their music for the past decade.
But a Twenty One Pilots show isn't a Twenty One Pilots show without the guys and their signature stunts. Tyler's known for making the show personal for everyone in the audience, no matter where they are sitting in the arena. He treks back and forth from the main stage to the B-stage, even jumping onto a mattress in the back of the GA pit during their performance of 
Ride
 (what an exquisite idea to execute, haha). While long-time fans are no strangers to his rush to the 
Car Radio
 platform, their top hit, 
Stressed Out
, had a new stage presence in the back of the arena as well. Sporting the 
Blurryface
 red beanie and his signature bass guitar, for the first time on tour, Tyler played an entire song on the platform that used to be reserved only for 
Car Radio
!
And sure, the lead singer has more opportunities to move around than the drummer, but never underestimate the talent of Josh Dun. A staple during TØP shows has been what fans refer to as "drum island," where their crew sets up a drum kit for him on top of the audience. This is such a shining moment for Josh. The Icy Tour's "drum island" special was a solo to the pop-inspired tune 
Saturday
. Imagine getting to hold him up while performing this song!
Closing out the night with 
Trees
 is always a bittersweet moment. It holds all the characteristics that make this band so special. Beautiful lyrics, heartwarming melodies, upbeat arrangements, and vocals full of emotion. Plus, you can't forget the confetti party that ensues when Tyler and Josh bang the drums while also being held up by the crowd! After every show I've been to, my heart has never felt more full. Thank you, Tyler and Josh, for your music that makes fans feel so alive.
⎯