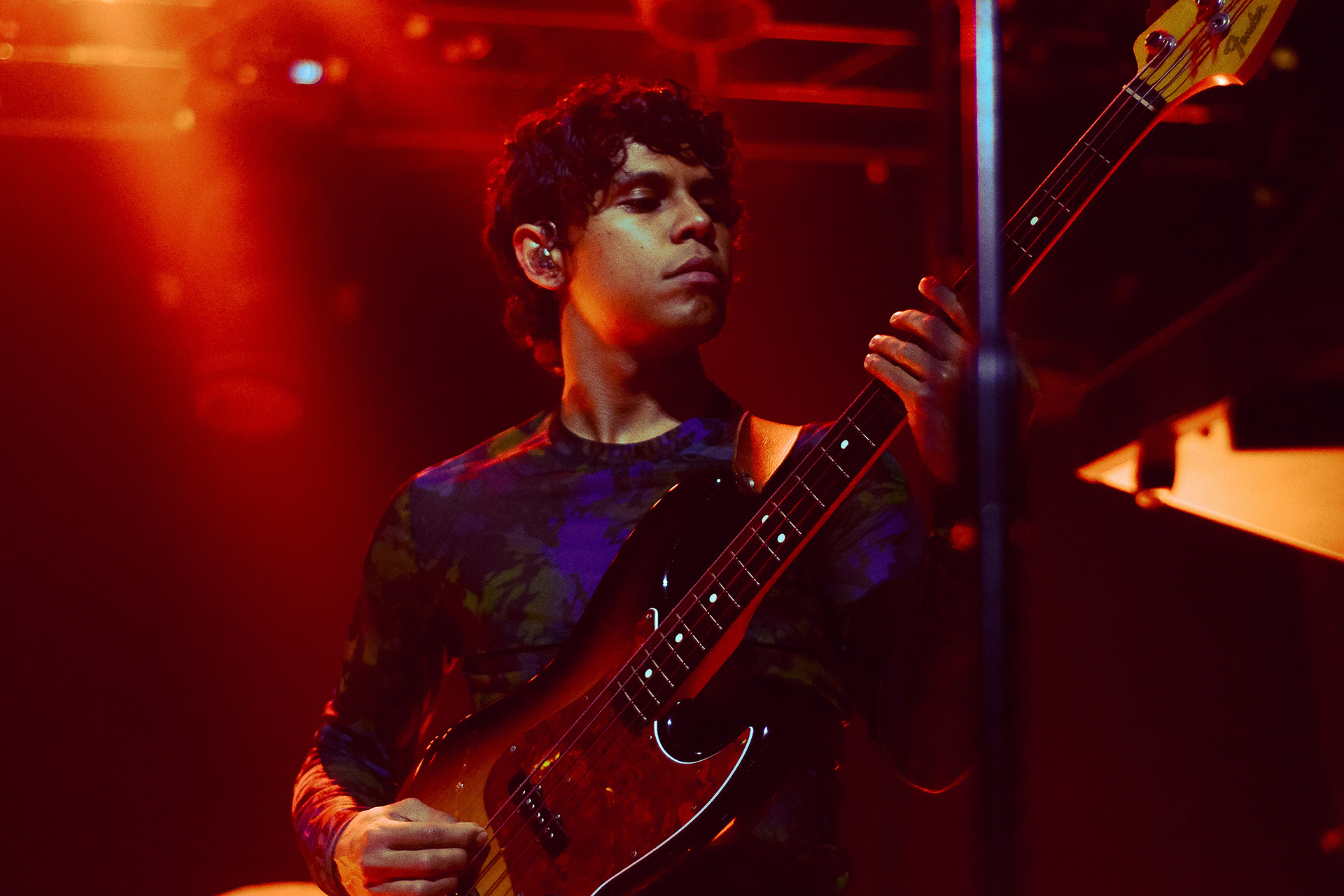 The Jukebox Tour produced a plethora of tunes that rocked White Oak Music Hall and with Inner Wave, the Los Angeles five-piece as the headliner, the stage was electrified by indie hits and dance melodies all night long. With their hard hitting guitar solos and dynamic synths, the show was one you would not want to miss.
They entered the stage in a foggy haze to the funky sounds of their hit song 
Take 3
 as the crowd went wild! The light show that accompanied the music created a beautiful backdrop to the amazing performance. As a fun part of the show and a special way for Inner Wave to connect with their audience, the band runs a polling system on their social media that allows the fans attending to pick one song for them to play on that specific night of the tour. The lively atmosphere washed over the night as the crowd (and I) danced along to the psychedelic sounds of the band and the music that their own fans chose. They even brought one of their openers, Jordana, back on stage to perform their song, 
Baby
. The pink and yellow lights danced across the venue as lead singer Pablo and Jordana sang the sweet and soft song together.
The band continued through the night with songs such as 
Diamond Eyes
 and their most popular hit 
American Spirits
. As the evening came to a close, the band left the stage but the audience wasn't ready to say goodbye just yet. The crowd cheered for more and before you knew it, the band took the stage one last time to play a few more songs. The encore began with a cover of Al Green's ever-so-popular song 
Let's Stay Together
. The night ended with 
1 4 2
 and 
Song 3
 and both songs clearly resonated with the crowd as they danced until the final beat and cheers erupted as the band exited the stage.
⎯