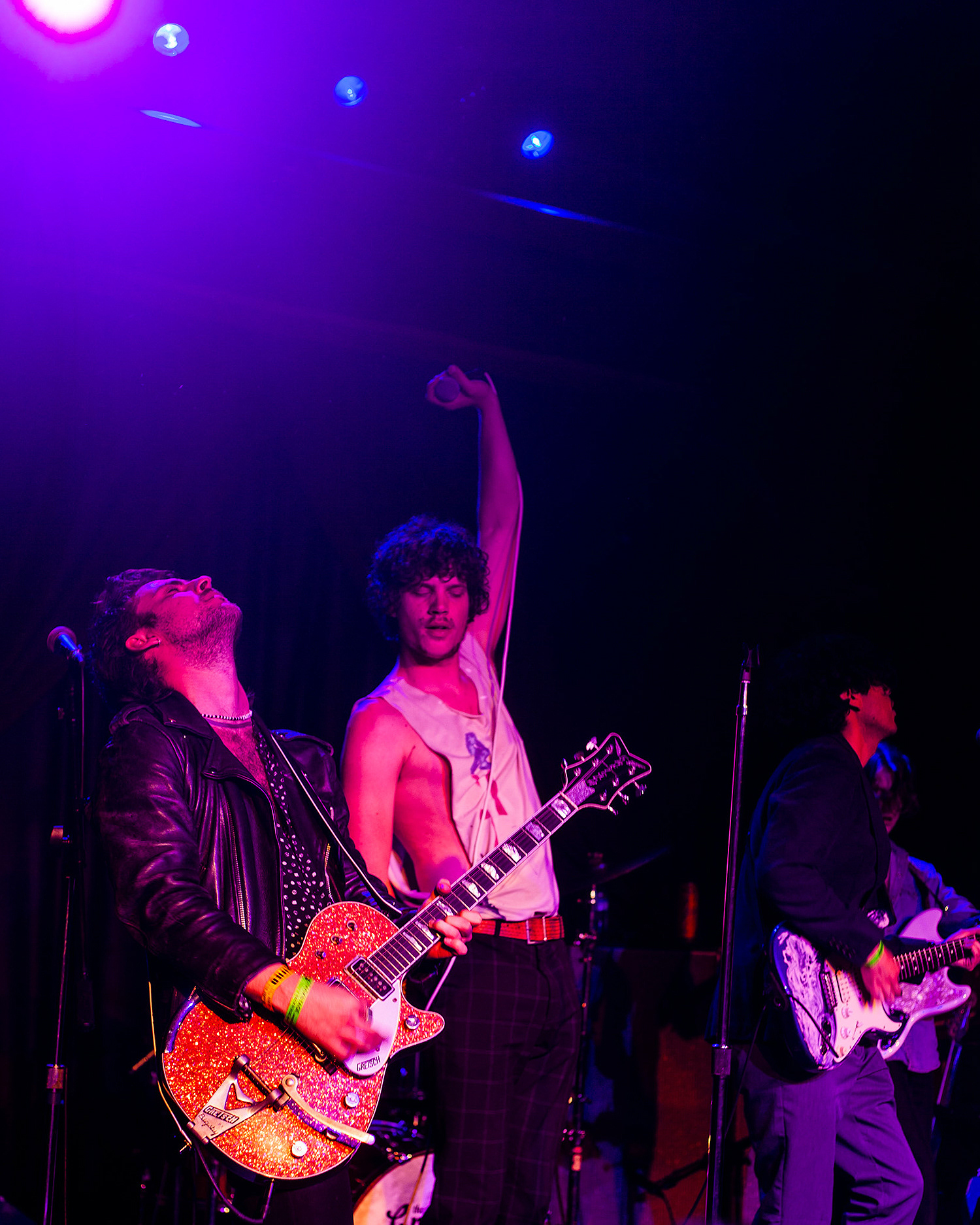 The Criticals are a band I've just discovered last year, and they've been on my radar ever since. Coming from Nashville, the duo of Parker Forbes and Cole Shugart bring an old school rock and roll feel to their music that I've really come to enjoy. Boasting a groovy and fresh sound that's been coming from a ton of Tennessee artists, it's quite impressive to witness. The remarkable thing about the crowd was the room full of dedicated fans that have been deep followers of the duo, even traveling from as far as Arkansas to come to the show which is always a cool feat. Ultimately, this show, albeit small, had the energy of a bigger crowd from just the people that filled the room and had all the makings of a great show.
The opening bands, Shooks then Bird and Byron, both had energetic sets that got the crowd ready and into the vibes of the night. The set would begin with classic tracks off of the EP 
Mimosa Hygiene
, with songs like 
Good Lookin'
, and others from their debut album 
Sour Grapes
, such as 
Crocodile Tears
. One of the main highlights was a cover song of the band Cake, 
Short Skirt/Long Jacket
, because it really brought their set to a different level. The night came to a close with yet another cover, this time
Last Nite
by The Strokes, which was an amazing way to end the show.
The Criticals are very fun and enjoyable, I can't wait for then to come back around and play on a bigger stage in the future.
⎯