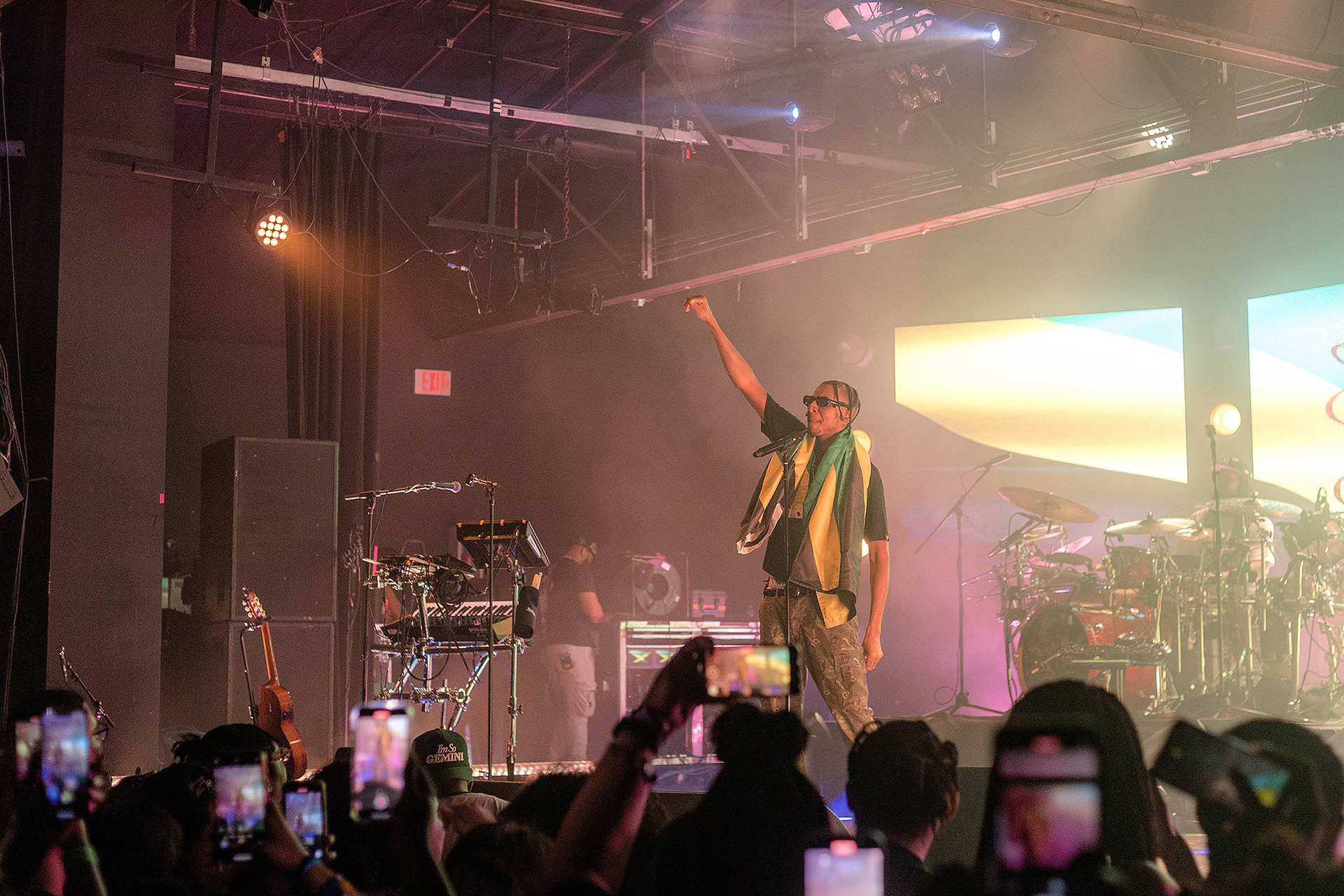 Fans packed into Houston's Warehouse Live Saturday night for Masego's You Never Visit Me Tour. Masego, an R&B musician, prides himself on not only being a saxophonist but a multi-instrumentalist. His interest in musicianship began as a way to impress women and later evolved into a passion and career. The audience was captivated by his musical talent, which was on full display throughout the evening.
Masego, who makes music as therapy for himself rather than chasing mainstream success, brought his unique genre of t
rap house jazz
to life on stage. Hits like 
Yamz
 and 
Lady, Lady
 had the crowd singing along, and 
Mystery Lady
 and 
Old Age
 were met with thunderous applause. His vocal range and instrumental skills were impressive, and the crowd was enamored. The highlight of the evening came when Masego made a song from scratch. The crowd watched in awe as he created the beat, melody, and lyrics right before their eyes, showcasing his musical genius. The energy in the room was electric as a drumline came out mid-performance, and the crowd went wild.
Throughout the concert, Masego's focus on musicianship shined through. The smooth instrumental transitions, jam sessions, dancing, and band breaks made for an immersive experience that kept the audience engaged from start to finish. And with a show-stopping encore performance of 
Tadow
, the energy radiating from the sold out crowd was truly something special.
In the end, it was clear that Masego's artistry has earned him a dedicated fan base who appreciate his unique blend of jazz, hip-hop, and soul. Houston was lucky to have him, even if just for one night. Overall, Masego's You Never Visit Me Tour was an unforgettable experience full of musical talent and surprises. I look forward to seeing what's in store for Masego next. 
⎯