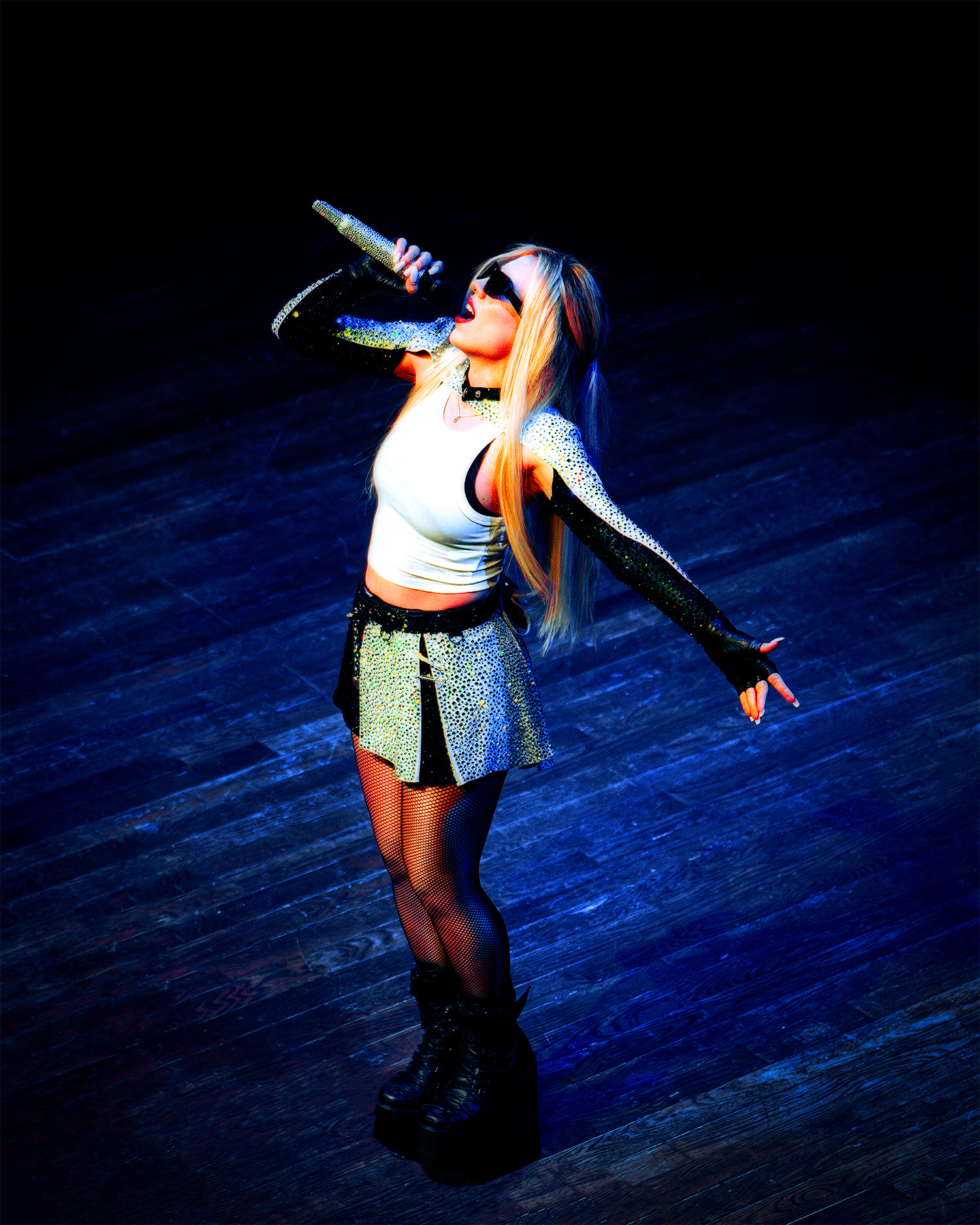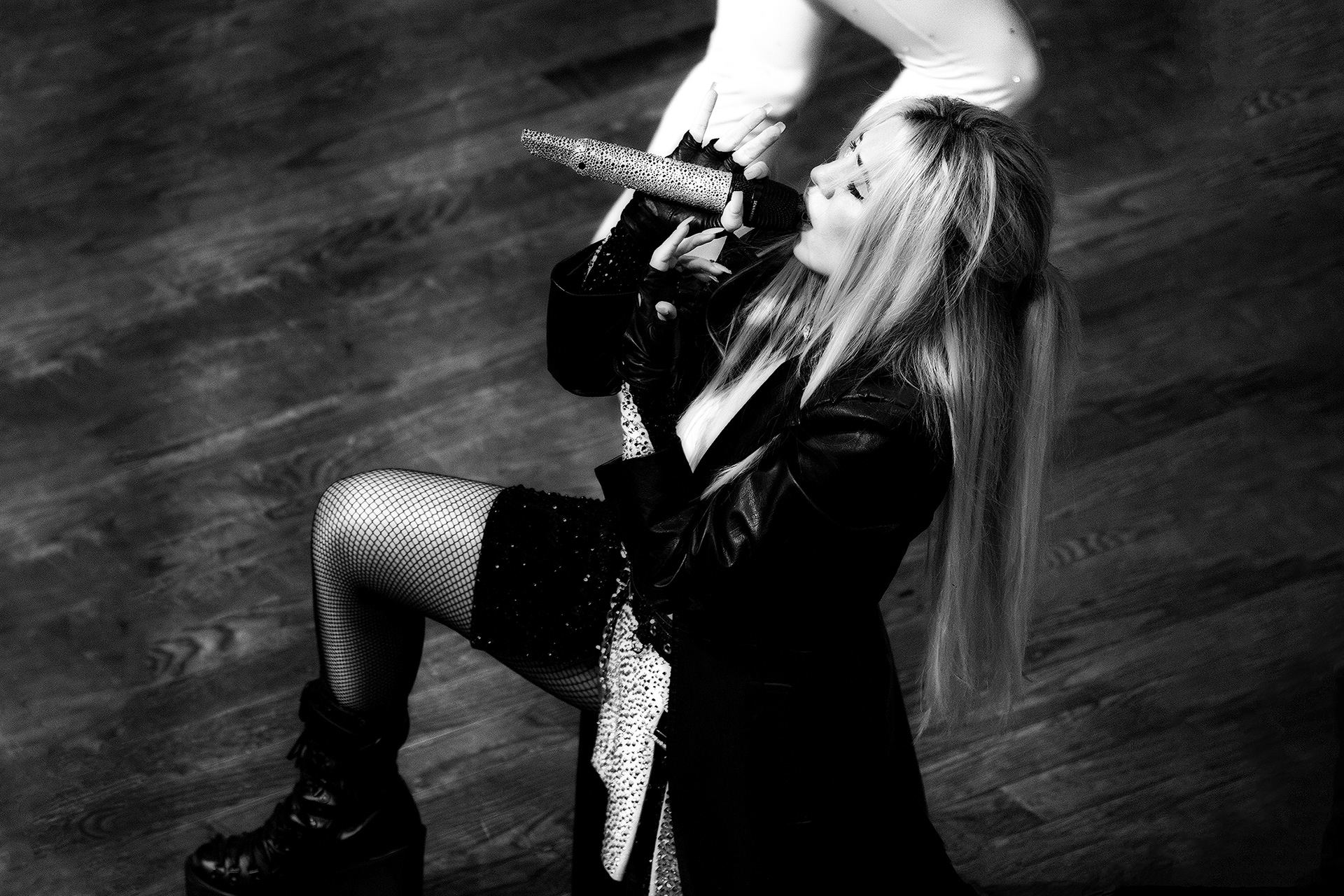 Elegant pop melodies collide with sharp dance production on Ava Max's sophomore release, 
Diamonds & Dancefloors
, a perfectly crafted record to launch her first headlining tour across Europe and North America. Houston was one of the lucky stops on June 15th, where Ava performed an 18-song set list to an extremely packed room of fans at the House of Blues. From the general admission floor to the top of the balcony seats, everyone came to dance the night away to some of the best (and catchiest) pop music in the industry today.
Hitting the stage at 9:10p.m. in a diamond-studded top and skirt, Ava immediately had a glowing stage presence with her grand entrance to the track 
Diamonds & Dancefloors
. Although the song was shortened, it
 effortlessly transitioned into the platinum-selling
My Head & My Heart, 
where Ava was accompanied by her talented group of dancers. The tune is known for gaining tons of traction on TikTok in late 2020 during the COVID-19 pandemic, as well as sampling
Around the World (La La La La La)
by A Touch of Class in the song's chorus.
From there on, it was bop after bop on the set list! Ava sprinkled bits and pieces from her debut album
Heaven & Hell
with songs like
Who's Laughing Now
,
Belladonna
, and an OG fan favorite,
Salt
. Though we missed out on a proper tour for
Heaven & Hell
 in 2020, hearing these songs performed three years after their release was such a treat, especially because it was one of the few albums that made my quarantine tolerable.
The energy in the room was unmatched. From the fans who queued all day for front row to the fans on the outer skirts of the crowd, I'm not kidding when I say that
everyone
knew
every
word. There were constant echoes of lyrics in the House of Blues music hall for Ava's biggest hits, 
Kings & Queens
and
Sweet but Psycho
, both of which had flawless choreography. You could feel the joy that Ava had while performing her first headline show in Houston, and I thought it was such a special moment to witness in this pop star's journey.
As a self-proclaimed pop music connoisseur, my favorites from the evening included some of Ava's newest tracks, 
Ghost
and
Million Dollar Baby
.
Ghost
, in my opinion, encapsulates the electric sound of Ava Max and her dance music madness that lives in my brain 24/7, rent-free. And I don't mind that at all. Her vocals had a ton of shining moments as well. Then, of course, we have
Million Dollar Baby
, which samples LeAnn Rimes' timeless tune
Can't Fight the Moonlight
. Hearing the live drums and electric guitar from her band added to the song's experience, and I'd be lying if I said it didn't have me jumping around in my balcony seat.
Ava has proven herself to be an artist who's dedicated to her craft not only in the studio but also on the stage, and she's making that known with this headlining tour. I only see her growing from here with her music and a loving fan base who will support her for as long as she performs on the stage.
⎯