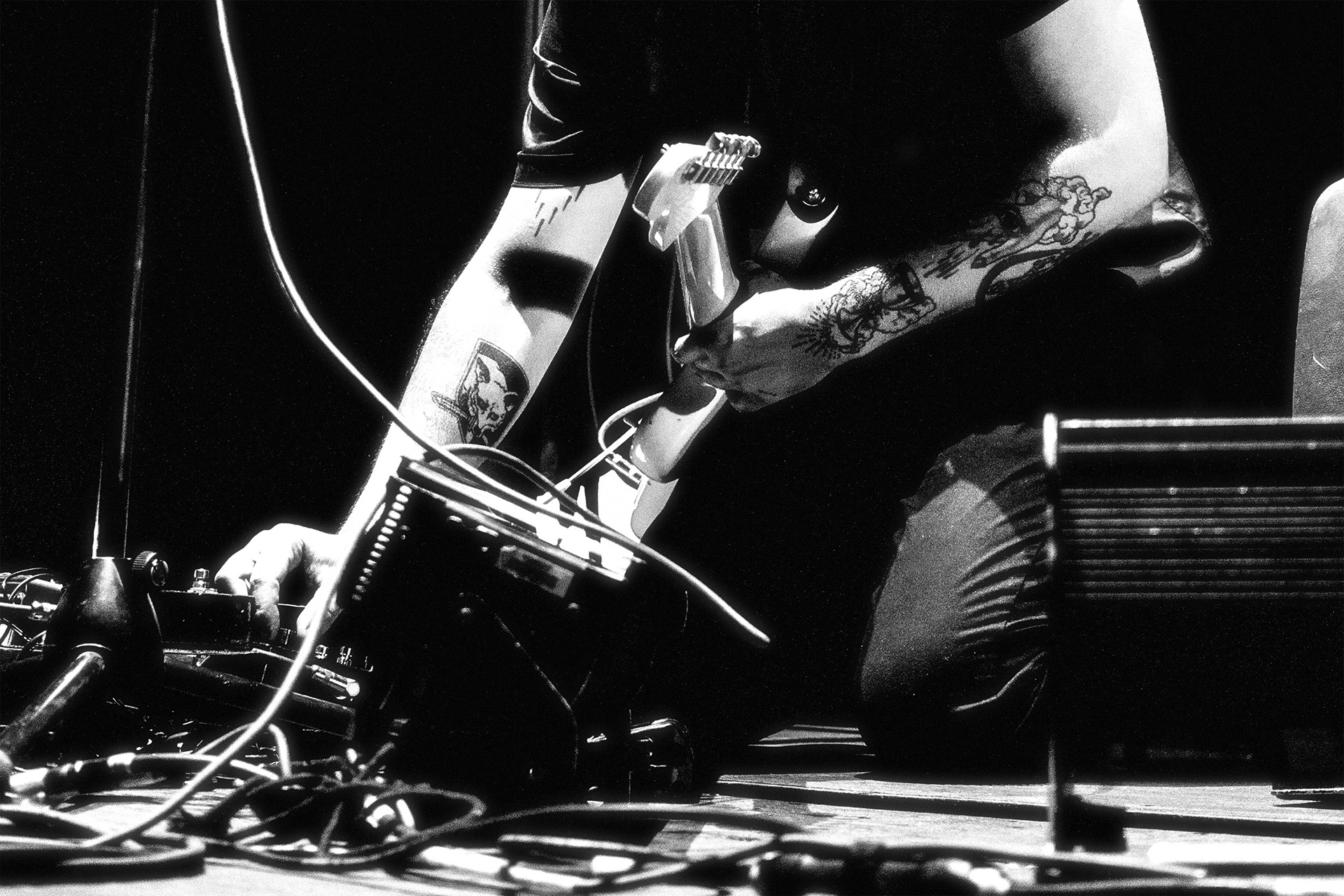 Is Shakey Graves and his electric guitar a greater combo than peanut butter and jelly? Salt and pepper? Coffee and cream? The answer is: yes, yes, yes. The Austin native put on one of the best damn shows I've ever seen. Not to mention that this was my first concert since March 9th, 2020, making it an extra special evening.
I walked up to White Oak Music Hall feeling like I had just been there a week ago, but we all know that is far from the truth. These days it's starting to feel so weird seeing tons of people together without masks because for the past year it wasn't the norm. Nonetheless, everyone was geared up to experience their first show since the pandemic with Alejandro Rose-Garcia.
Over the years you have friends and family tell you about artists they listen to and then there's artists you read about on social media that just grab your attention. For me, Shakey Graves was an artist I heard about from both ends. Prior to the show I listened to his music (as I always do) and could feel the soul in his voice and intricate songwriting. 
That same feeling reigned true through out his outdoor concert in our beautiful city of Houston, Texas. Right off the bat he gets personal with the crowd, like talking to a best friend he hasn't seen in awhile (which in a sense is true). He begins strumming his guitar, warming up the crowd for some sweet americana/rock tunes. It's always amazed me that an artist can hold so much presence on stage with just their voice and a guitar, nothing else. You could immediately tell that Shakey had this power. Hell, let's call it a super power because it gave me chills. 
But we also have to remember he's human just like the rest of us watching him play. He's quite the jokester, cracking jokes here and there about the pandemic and his acting career (yes, you read that correctly).  And like any artist who gives their 110% to their audience, you could see the sweat dripping off his chin halfway into the night. Everybody was living for it. 
The crowd also got to chime in on Shakey's sing-along moment that was certainly comical in his books. He sang the words and they sang them back but then he purposely started singing off key to test the crowd. Surely enough they sang it off key too. It was such a blissful moment in time. 
The state of Texas should get down on their hands and knees and praise the musical talents of Mr. Rose-Garcia. End of story. Thank you for a glorious show, Shakey. We can't wait for your return!
⎯