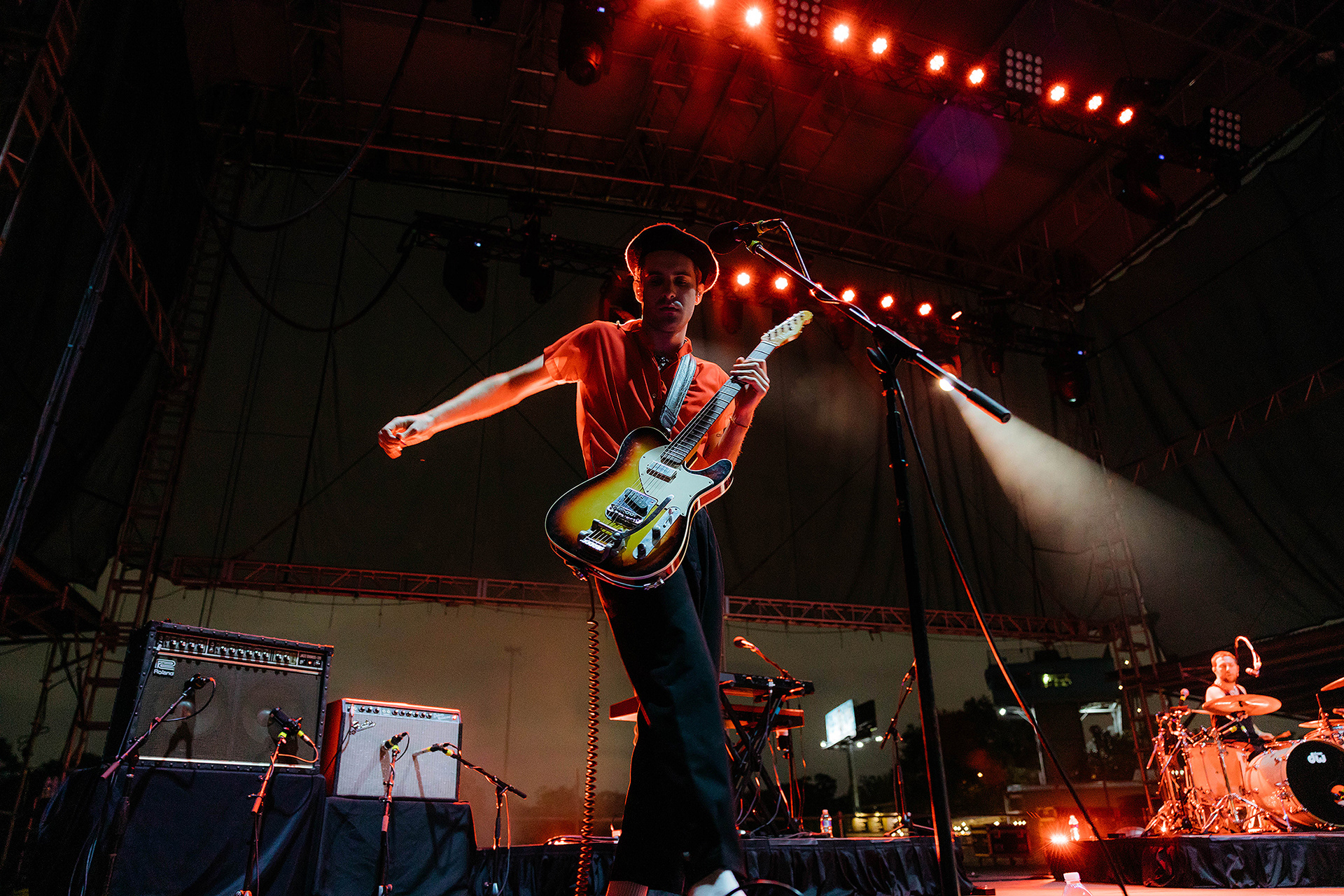 The Marías came in with a roar of the crowd screaming the lead singers name as she comes and plays calling you back. With Maria's smooth and silk like voice ushering the lyrics the crowd is right there singing every word back to her.
A beautiful diverse crowd mesmerized by the action on stage. Her band was as tight as ever and made the lawn at White Oak sound so full and lush. She played one of her new unreleased songs, L
ove You Away
, that made the crowd stop in their tracks, listening to every word she says.
The band played their hit 
Otro Atardecer
 featured on Bad Bunny's latest album, with Maria waving around her home country's flag of Puerto Rico moving around dancing around the stage. She covered Britney Spears' song 
Baby One More Time
 in the set and the whole crowd loved it. It was an incredible show with amazing performances and beautiful people.
⎯