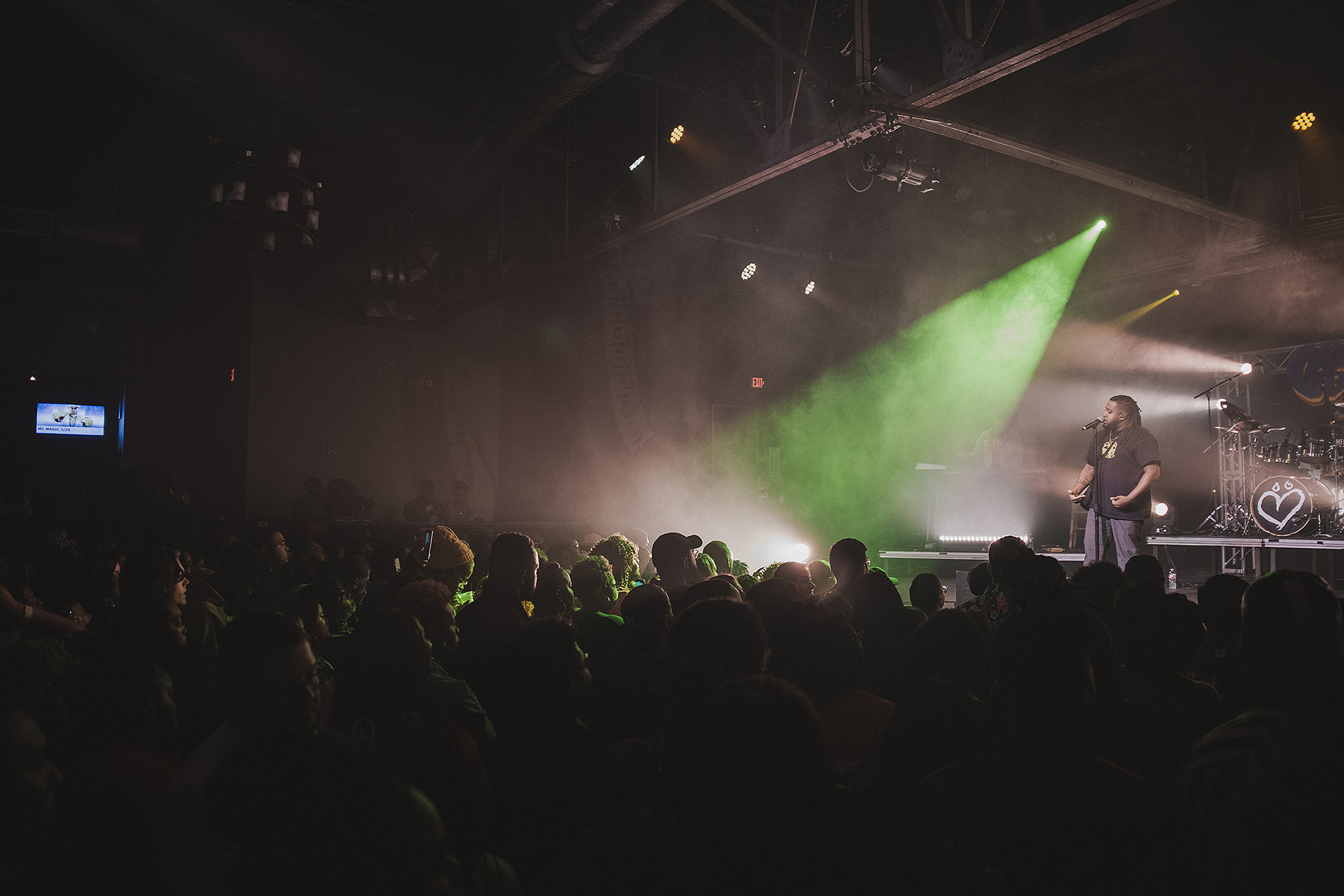 With Houston, TX being one of the last stops of The Hot Javi Tour, Xavier Omär showed us that he's been saving the best for last. As the lights dimmed and smoke filled ballroom at Warehouse Live on Saturday evening, Xavier Omär hit the stage with a performance that showcased many talents. This included bringing a Houston native on stage for a chance to shine, and even having band members switching places to show off their vocals. 
The show started abruptly, and fans cheered wildly as Xavier walked onto the stage and greeted the crowd. Throughout the night Xavier repeatedly interacted with the audience, he was no doubt very comfortable on stage and knew just the right words to get the crowd to interact with him. At the start of the show, Xavier talked about how something always seemed to happen when he visited Houston, as if he were cursed. This did not seem to faze his fans as, Xavier's soul filled lyrics backed with the groovy sound of the band, rocked the energetic crowd and at one point, made it feel like the entire room was dancing. 
We were thrilled to be able to hear Xavier's amazing vocals with some of his most iconic songs that night such as
Afraid
 &
Blind Man
 to which he thanked the crowd for their success. He proceeded to say that in all honesty he had grown tired of the song
Blind Man
", that was close to three years old however, he was grateful for its success. Moments later Xavier brought out a Houston native Miche'la Walker to perform the duo song
What Do We Do
. Xavier told the crowd that bringing someone on stage from the town he's performing at was something he liked to do often. In an other unexpected moment, the drummer quickly switched places with Xavier who started to play the beat as his band performed New Edition's
Can You Stand the Rain
. This shift in positions made the crowd go wild. After switching back, the band performed a few more songs including
Sweet Holy Honey
 which left the crowd cheering for what seemed to be the rest of the night. 
Towards the end of what seemed like a successful show for Xavier Omär and the band, the audience was left smiling and in awe over this amazing and interactive performance. With a heavenly sound of smooth R&B that swayed the ecstatic crowd all night, it seems as if Xavier's series of unfortunate events in Houston had finally come to an end.
⎯