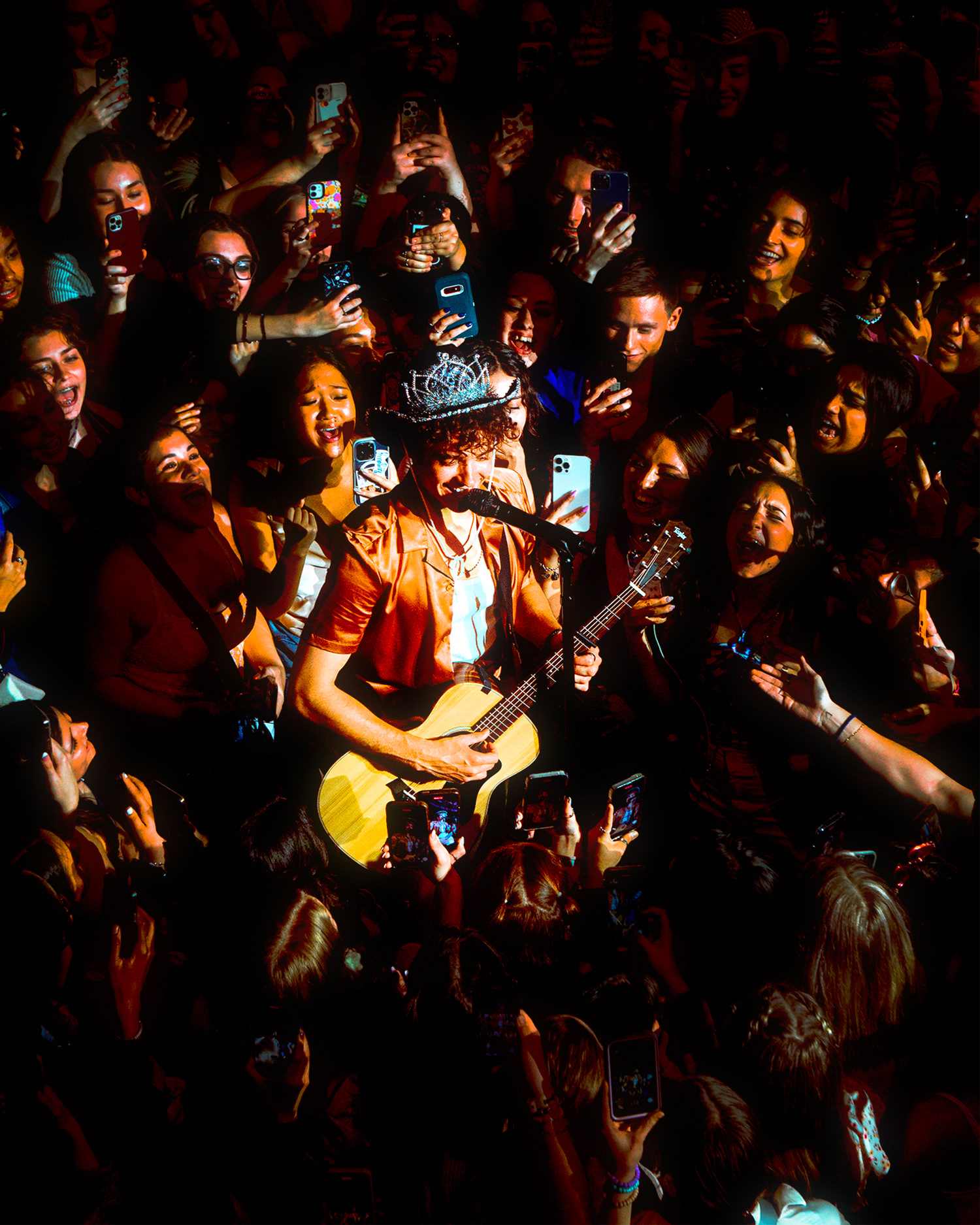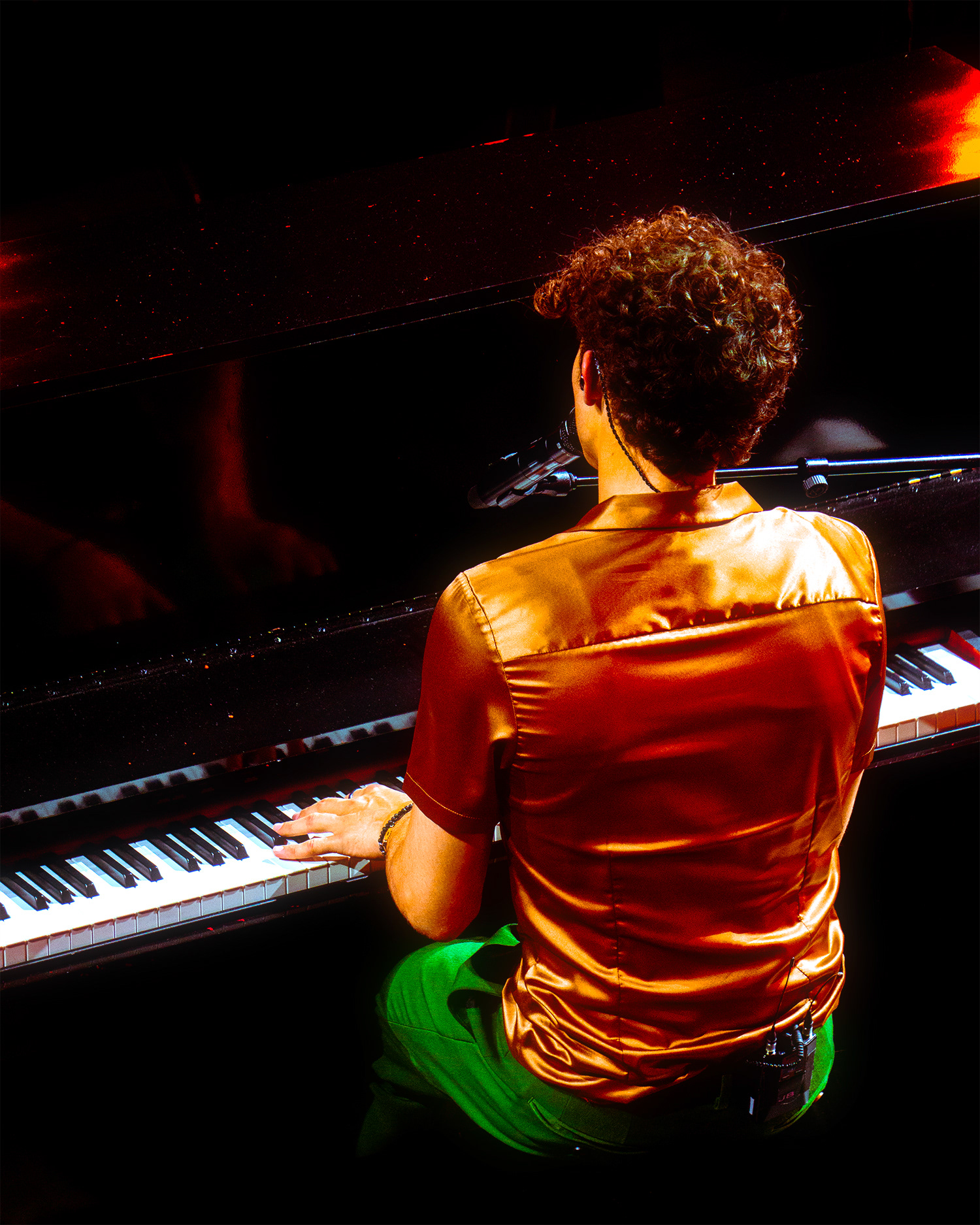 After winning over the hearts of fans through the hit Disney+ TV series 
High School Musical: The Musical: The Series
, Joshua Bassett's long awaited North American tour had everyone swooning over what he does best: performing. 
The Complicated Tour made a pit stop in Houston, TX at the House of Blues and sure enough, the sold out show saw fans queueing outside the venue hours ahead of doors to secure their spot in general admission. The fact that this was Joshua's first ever headline show in Houston made it all the more of a special evening for his devoted fans. Opening the night were pop acts Jenna Raine and Lindsey Lomis.
At 9:00PM sharp, Joshua's accompanying band took the stage as the lights started to flash to the beat of his setlist opener 
Feel Something
. While singing the lyrics "
Only got 12 hours in L.A., no time to waste
," he jumped from the corner of the stage onto his mini catwalk where he was able to get up close and personal with the crowd. The room instantly felt electric. Joshua was just as excited to be there as his fans were getting to watch him perform. 
Throughout the night there was never a dull moment, Joshua interacted with the audience whenever he had the chance. I mean, I couldn't name many other artists that run through the middle of a general admission crowd to perform an acoustic song. That's exactly what Joshua did while playing 
Common Sense
, one of his very first singles released in 2020 and a classic fan favorite. Witnessing everyone's reactions to him joining the crowd was priceless.
If that wasn't enough to let people know just how much he loves his fans, Joshua even made an appearance to fans sitting in the balcony! He did this while playing a personal favorite of mine, 
Different
, while roaming amongst the crowd in the balcony seats and shaking hands. It was a beautiful moment. Other standout songs from the night included the heart-wrenching 
Doppelgänger
, a surprise Neon Trees cover of 
Everybody Talks
, and top hits 
Lie Lie Lie
 and the catchy encore 
SHE SAID HE SAID SHE SAID
. 
Joshua Bassett is only getting started and I can see him have an even bigger career as an artist in the future. His loyalty and love towards his fans is undeniable, and the talent he possesses is unmatched.
⎯