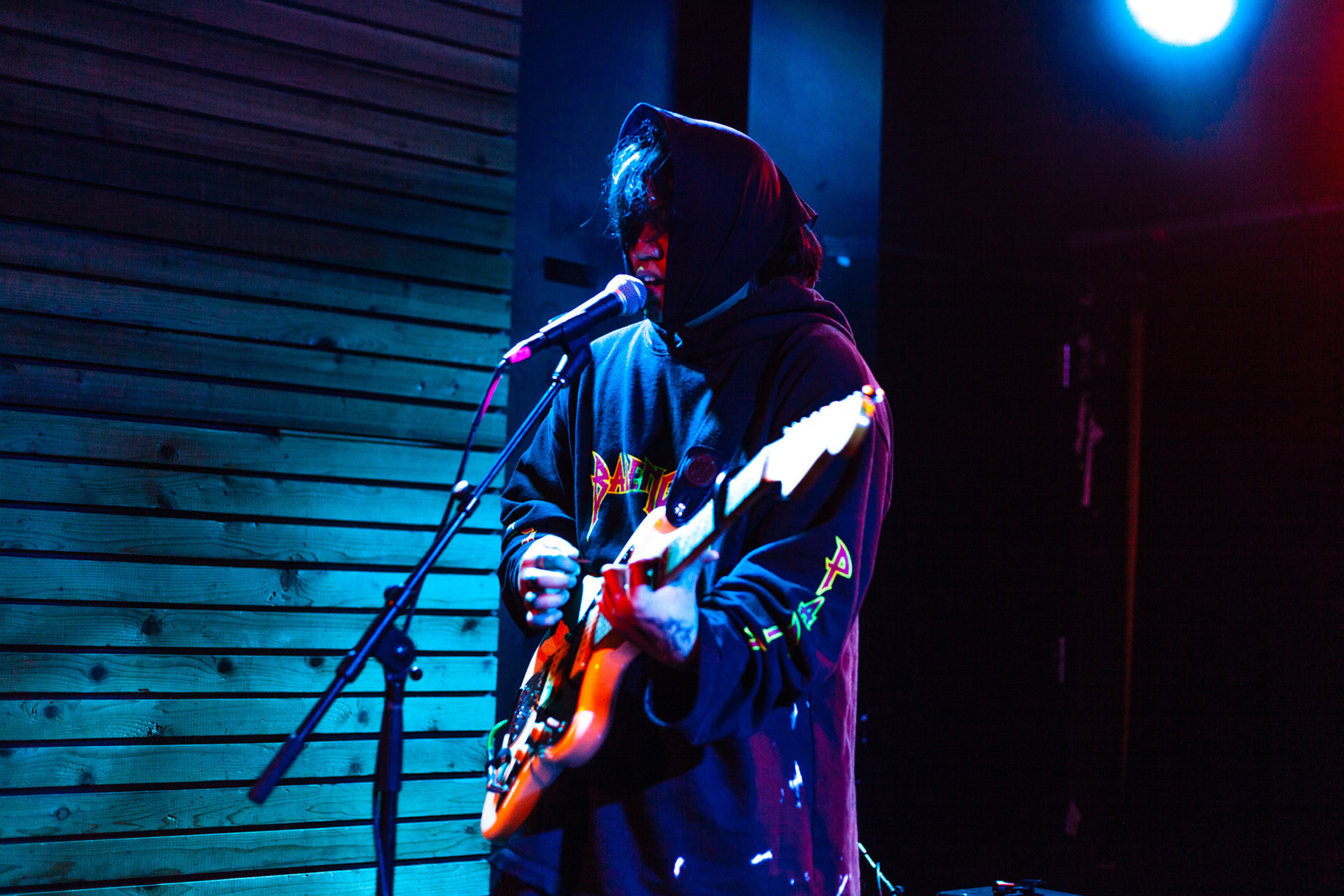 Dream, Ivory is a band that has been on my radar since discovering them back in early 2020 and I've kept up with them ever since. The brotherly duo consists of Christian & Louie Baello, their sound is an interesting blend of dreampop and shoegaze that I have come to enjoy from the honesty of the lyrics to catchiness of the hooks. Furthermore, to find out the brothers would be performing at White Oak Music Hall was an opportunity that was really too good to pass up, especially on a cool Tuesday afternoon.
Beginning the show would be Fanclubwallet from Canada, and they played a very solid set with bangers like 
What's Up
 and 
Car Crash in G Major
. No doubt, I would highly recommend checking the band out. They are very smooth on the ears and extremely catchy. 
Soon after, Dream, Ivory would begin their set with the danceable tune 
Blue
, and that would set the standard for the night to be incredibly fun and upbeat. In between sets, Christian would share the fact the brothers had been touring a little over a year and that they were still learning how to "rizz" the crowd despite that fact they both carried themselves as if they were veterans of the touring circuit. Throughout, other songs that would be played like 
Scorpion
,
Kids
, and 
I'm So Emo
, I enjoyed hearing the most from this set. 
Eventually, we would hear the hit song 
Welcome and Goodbye
 which people loudly loved while singing the hook of the track in sync which I found to be a very cool moment. The show would conclude with 
Acid
, and the band would be hit loudly with an encore chant.
I enjoyed Dream, Ivory's energy and the way they showed passion in their set, 'cause that's something I love within live music. I believe the brothers have a bright future and I cannot wait for more music from them.
⎯