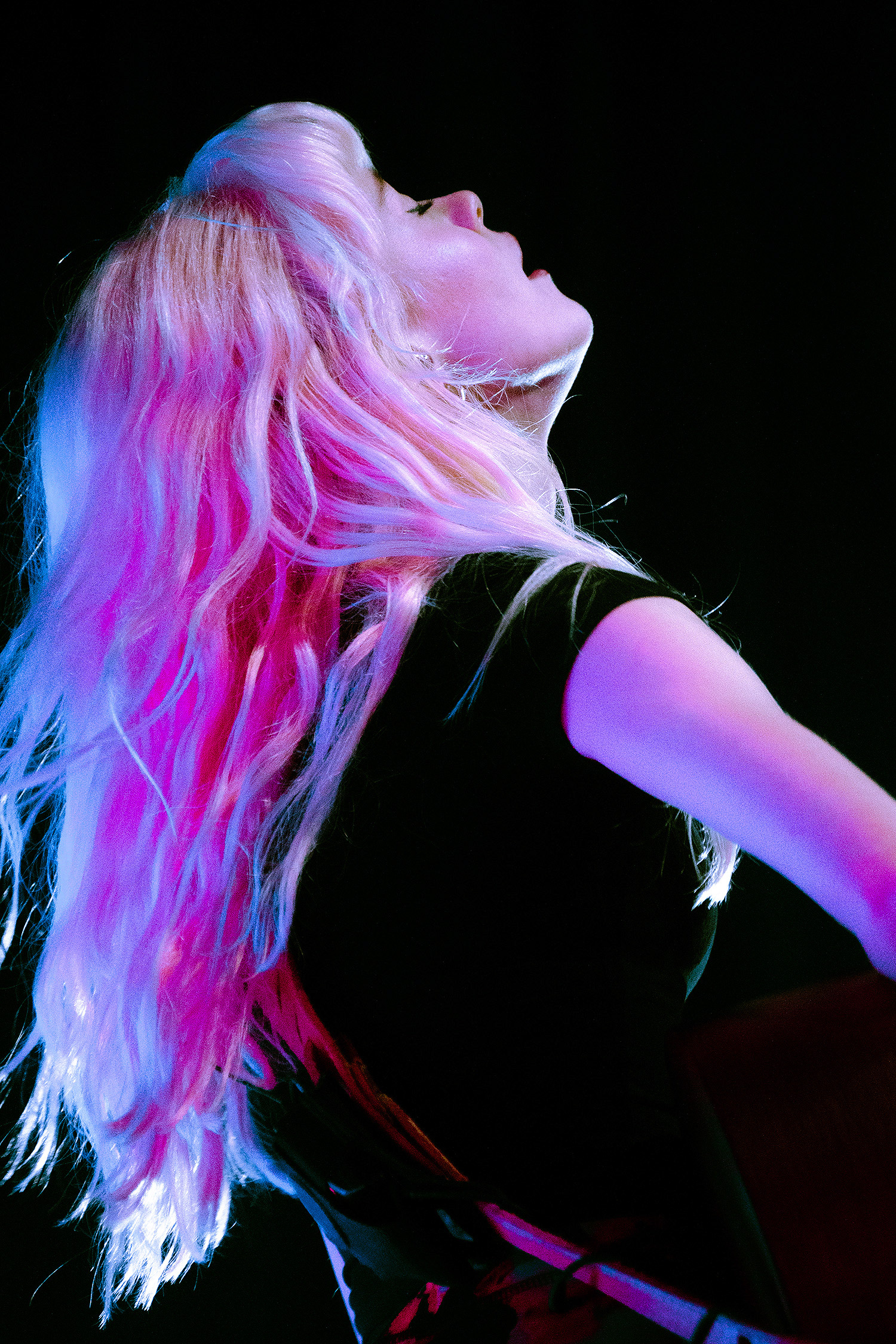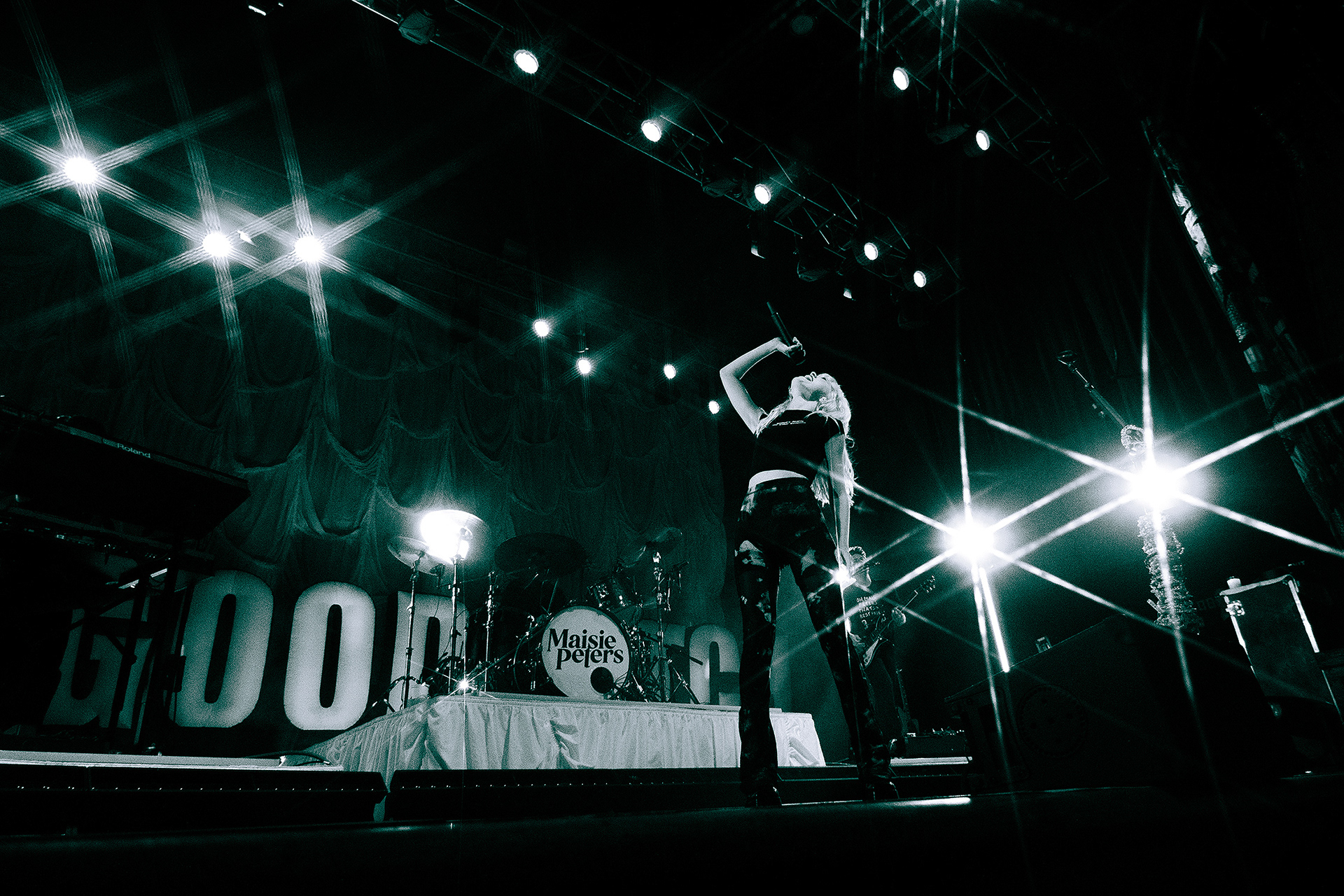 Folk-pop singer Maisie Peters placed an entrancing spell on her fans as she headlined The Good Witch Tour at the House of Blues on October 5th. Accompanied by Grace Enger, the two rocked the stage and had the crowd singing and dancing all night long. Maisie Peters, the British singer/songwriter, celebrates the release of her newest album,
The Good Witch
, throughout this tour, captivating its energy while also including old hits along the way.
Opener Grace Enger charmed the audience with her acoustic guitar and amazing vocals. The crowd was very eager to sing along with her, which brought such a sweet smile to the singer's face. She left the stage, and soon after, the stage crew began blowing up large letters that spelled out "The Good Witch" and placed a mic stand on stage that was stacked with friendship bracelets from fans. The lights dimmed and the crowd cheered for Maisie, and
Man! I Feel Like a Woman!
by Shania Twain played to hype up the crowd.
Soon after, she took the stage with her band, playing
The Good Witch
as her first song of the night. She followed with electric performances of
Coming of Age
and
Body Better
. An artist visiting Texas must have their 'yee-haw' moment, so a fan threw a bright pink cowboy hat on stage. Peters picked up the hat and sang a few bars with the new look. Diving deeper into her set, Maisie reflects on her past works and celebrates the new as she sings a mash-up melody of
Two Weeks Ago
,
Worst of You
,
You Signed Up For This
, and even included a cover of 
Night Changes
by One Direction.
The night continued on with lively music and amazing interactions between the audience and Maisie. She asked the crowd about their red flags and received the funniest responses that she "
couldn't repeat back on the mic.
" Peters danced her way through the night with tracks such as
BSC
,
Not Another Rockstar
, and, according to Maisie, the best song for delusional girls,
Cate's Brother
.
She left the stage, but the crowd longed for more, so they chanted Maisie until the singer returned for an encore. She wrapped the show with
History of Man
with opener Grace Enger and concluded the night with
Lost the Breakup
. She really was the 'good witch' because I was captivated by the singer's performance as well as everyone in the audience that night.
⎯