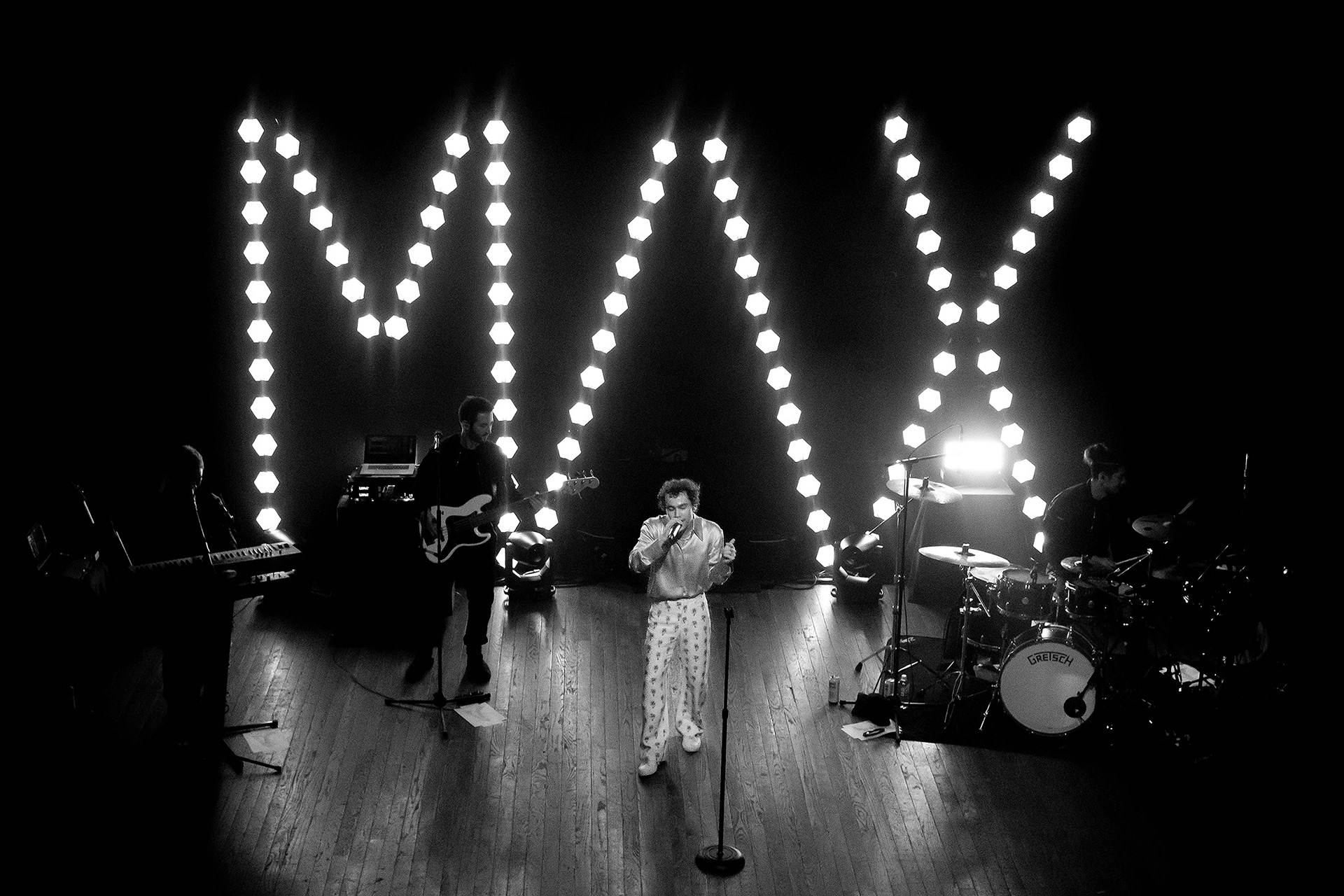 Max Schneider, mainly known by his mononym MAX, is currently on his North American tour and made a stop here in Houston, Texas at the House of Blues. MAX has always been one of my favorite artists, as I watched him grow up on Nickelodeon on the show 
How To Rock
 and the movie 
Rags
, to then streaming his first album 
Hell's Kitchen Angel
 during its release in 2016. I even saw him perform once at a free show here at Discovery Green in 2019 and I remember being absolutely amazed by his stage presence. So, whenever I got word to shoot this show, I couldn't have been more thrilled!
He started off the night with 
WASABI
, one of his most recent releases from July. It definitely was a crowd favorite as his fans danced and sang along to every single word. Even while taking photos, it was hard not to stop and admire his performance from the barricade as it is also one of my favorites by him. After just the first song alone, though it was no surprise, I was just in awe of his stamina to sing, jump and run across the stage without even appearing out of breath. It's clear that he not only loves what he does, but also his fans and supporters just the same as he was interactive with the audience.
I then made my way up to the mezzanine to watch the rest of the show and every time I would look down at the crowd, their energy never died down. It was amazing to witness how lively it was, as no one ever stopped dancing and matching MAX's energy. It was so beautiful to see him connect with his fans as he performed songs from his entire discography such as 
Worst Day
 with ILLENIUM which released last month, to songs from his most recent album, 
Colour Vision
. Some songs even date back towards the beginning of his career. He performed a song from 
Rags
 called 
Someday
, which he then mentioned that it's been an entire decade since the movie's release. You can tell it was a full circle moment for him as he told us how grateful he felt singing this song a decade later on his own tour.
An hour later, without doing an encore, he went right into his last song 
Mug Shot
. With his energy still at 100%, this MAX classic from 2014 was the perfect way to end the night as it was one of his first singles he released. He truly is an outstanding performer, maintaining his ecstatic energy throughout the entire show! I will definitely be seeing him the next time he makes a stop in Houston.
⎯