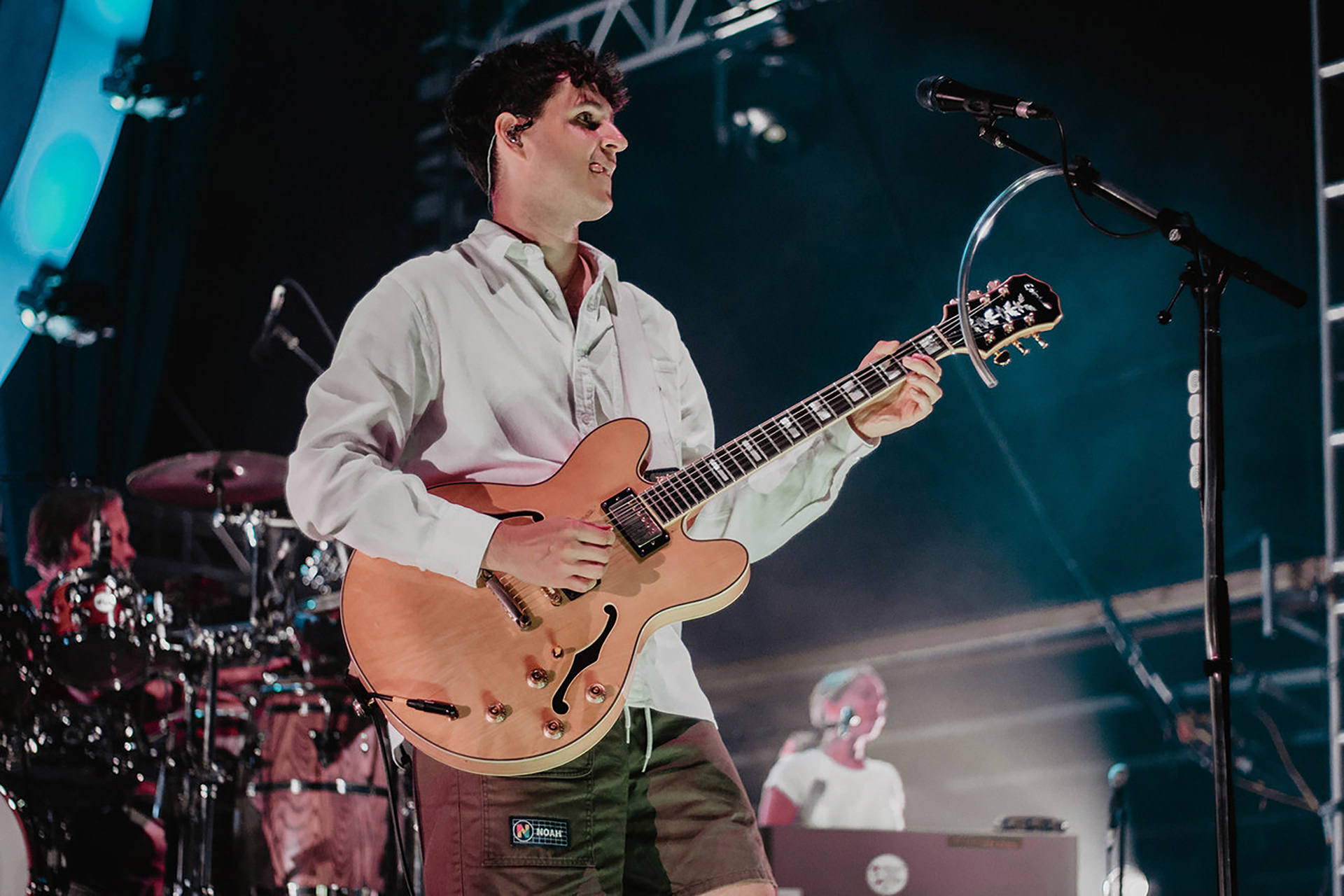 It's so easy to say that one gets captivated at a concert, but to describe last weekend's Vampire Weekend show like that would be an understatement. Being in the photo pit was almost unreal—from the night time energy to the sounds of their music—there was no better place to be on Saturday night. As an avid and long-time festival go-er, some of the best places are fields surrounded by hundreds of care-free people—being happy. That is the exact feeling present on the lawn at White Oak with Vampire Weekend.
They took the stage in Houston with full force and made their mark. A sold out crowd did their part in singing, dancing along and keeping the energy alive and multiplying. Doing what they did to make Houston even more of a special stop—playing
Houston, Dubai
 for the first time live. Listening from the back and watching the sways was something out of every concert recap video. A sucker for special song dedications and there always being something about hearing a piece first, to VW, a huge Houston "
thank you
.
" 
If there was any doubt that their album is worth a listen, or their show is worth purchasing a ticket, take the sold out Houston show at White Oak's lawn word for it. Music that should be blasted in the car, played in your headphones, anywhere and everywhere is Vampire Weekend.
⎯