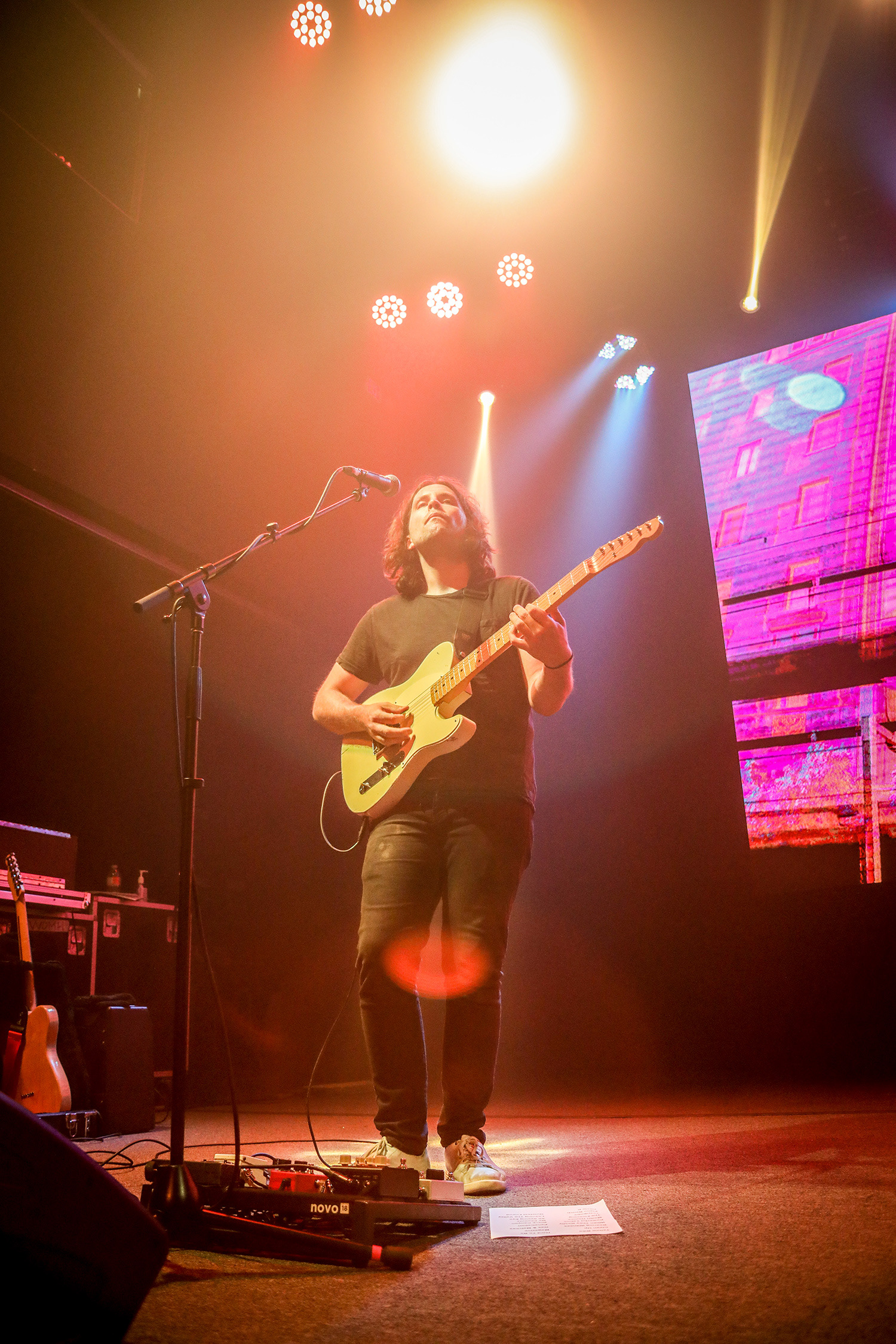 Pedro the Lion is a Seattle, Washington based indie-rock band that came to White Oak Music Hall on August 13th, 2019. The band is fronted by David Bazan who founded the band in 1995. He is the main creator of the group but has had many other musicians tour with him over the years.
The show was full of a mostly older crowd, except for two young kids that stood right at the front, barely able to see over the barricade. The band set the mood by playing their instrumental song
Sunrise
 that bled into
Yellow Bike
. The crowd sang along to every word and danced and swayed the whole night. Bazan, the lead singer, stopped for a second in the show to jokingly remind the crowd that the band made "music to grieve to," which was followed by even more dancing and movement in the crowd. 
The band currently has five albums and five EPs out now as well as several albums made up of Bazan's solo work. I encourage anyone to go see them on tour to experience some amazing musical talent!
⎯