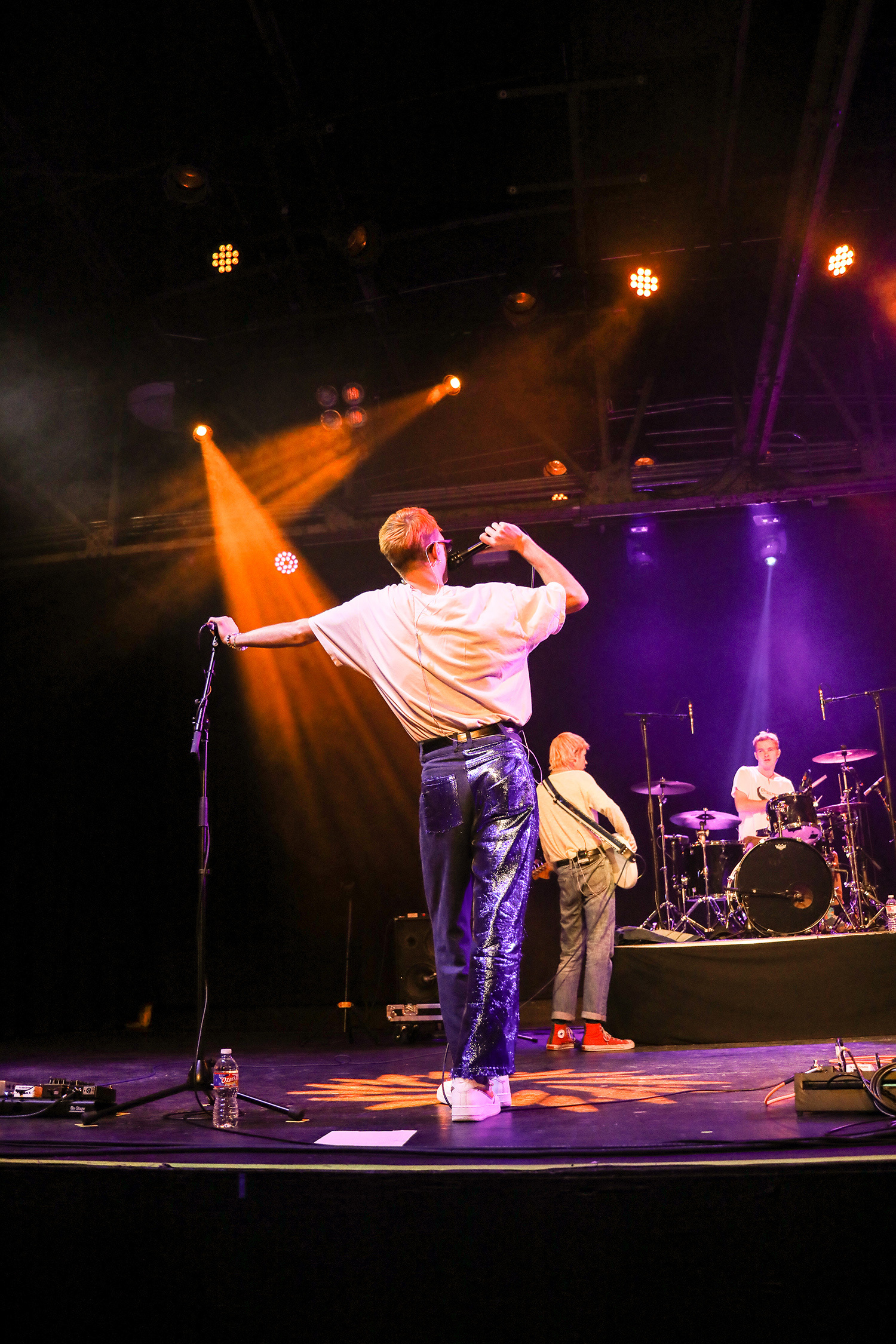 Gus Dapperton hit the stage in Houston at Warehouse Live on October 27th, 2019, with a unique performance and a musical style to match. He made sure to keep the crowd entertained by dancing along to his songs with some of his signature moves that can also be seen in many of his music videos. The crowd ate up every second of the show and danced along to every word. 
Gus's debut album
Where Polly People Go to Read
, released in April of 2019, has an eclectic sound that I have not heard much of before. After the much-anticipated release of the album, I fell more and more in love with it after each time I listened. Some of my favorite songs are
Coax and Botany
,
Eyes for Ellis
, and
Fill Me Up Anthem
. Gus's other EP's and singles hold special places in my heart as well due to his large amount of creativity that shines through every chord. 
I first saw him play live in March of 2018 during SXSW and have (impatiently) waited for him to come back to Texas ever since. His shows have a fantastic energy that I have yet to find in any other performance. I encourage you to see him on his Polly People Tour going across the U.S., Asia, and Australia to see a great show and meet some amazing people along the way!
⎯