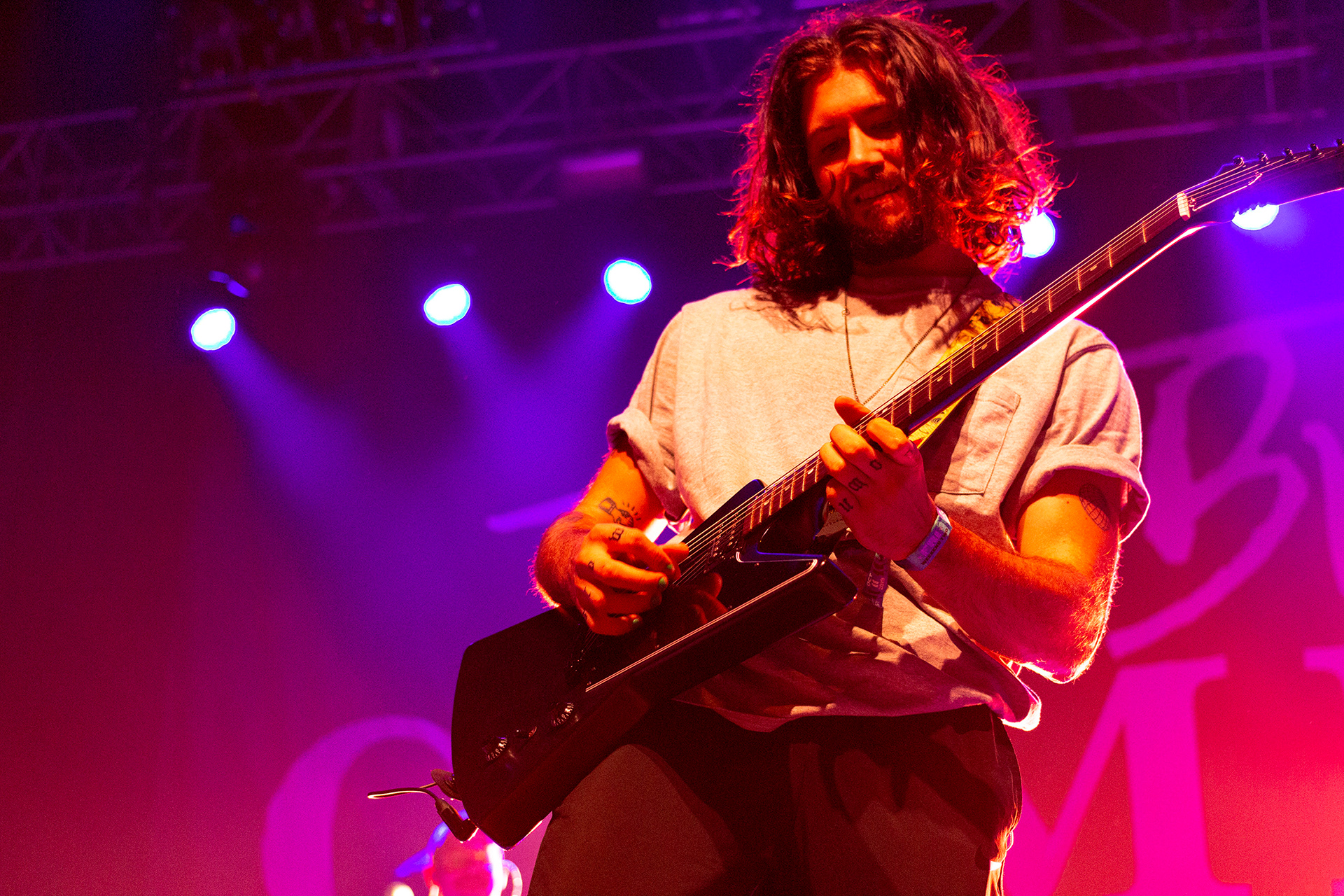 The first time I saw The Band CAMINO in concert, they were the openers for Ben Rector's tour back in 2018. It is crazy how far they have gotten with their success in their own headlining tour this year. Playing sold out show after sold out show, their music is reaching fans worldwide. On October 12th, they took the stage at House of Blues in Houston and put on a great show.
Opening up the night was indie pop rock band VALLEY. They performed an energetic set with some of their hits such as
There's Still A Light In The House
 and
You
. The packed crowd was singing and jamming along to their great set.
After a short break, The Band CAMINO runs up the stage as the crowd cheered and applauded. They also had a great setlist playing all of their new album
Tryhard
and some of their hits that got them to where they are now. A standout moment of the concert was after just their fourth song of the night,
Berenstein
, when lead singer Jeffrey Jordan called up a fan on stage. The fan also had his girlfriend of two years along with him. They said that being in a long distance relationship, music is something that kept them close, specifically making a big impact on them was the music of The Band CAMINO. The song
Berenstein
 was special to them. Finally, the fan said a sweet speech to his girlfriend and got down on one knee proposing. The crowd celebrated as she said yes, and they walked off stage as a newly engaged couple. 
The show goes on as The Band CAMINO continued to rock out more hits including
Know Me
, 
Honest
 and
For a While
. They said that with all their sad songs, they also need some upbeat ones for a change. They then performed
2/14
 and
Fool of Myself
. House of Blues was packed shoulder to shoulder as everyone was enjoying themselves and singing back each word of the songs. Things slowed down a little bit as The Band Camino played one of their earliest hits,
My Thoughts On You
. One more before the encore was heartbreak song
Haunted
. 
With chants from the crowd repeating "
DAPH-NE BLUE
," The Band Camino comes back out on stage to perform three more songs. First one being a slower one of theirs,
The Black and White
, and finishing up their set with
What I Want
 and crowd favorite
Daphne Blue
. 
If you have not had a chance to listen to The Band CAMINO's music, you definitely need to do so. This is just the beginning of their rising success!
⎯