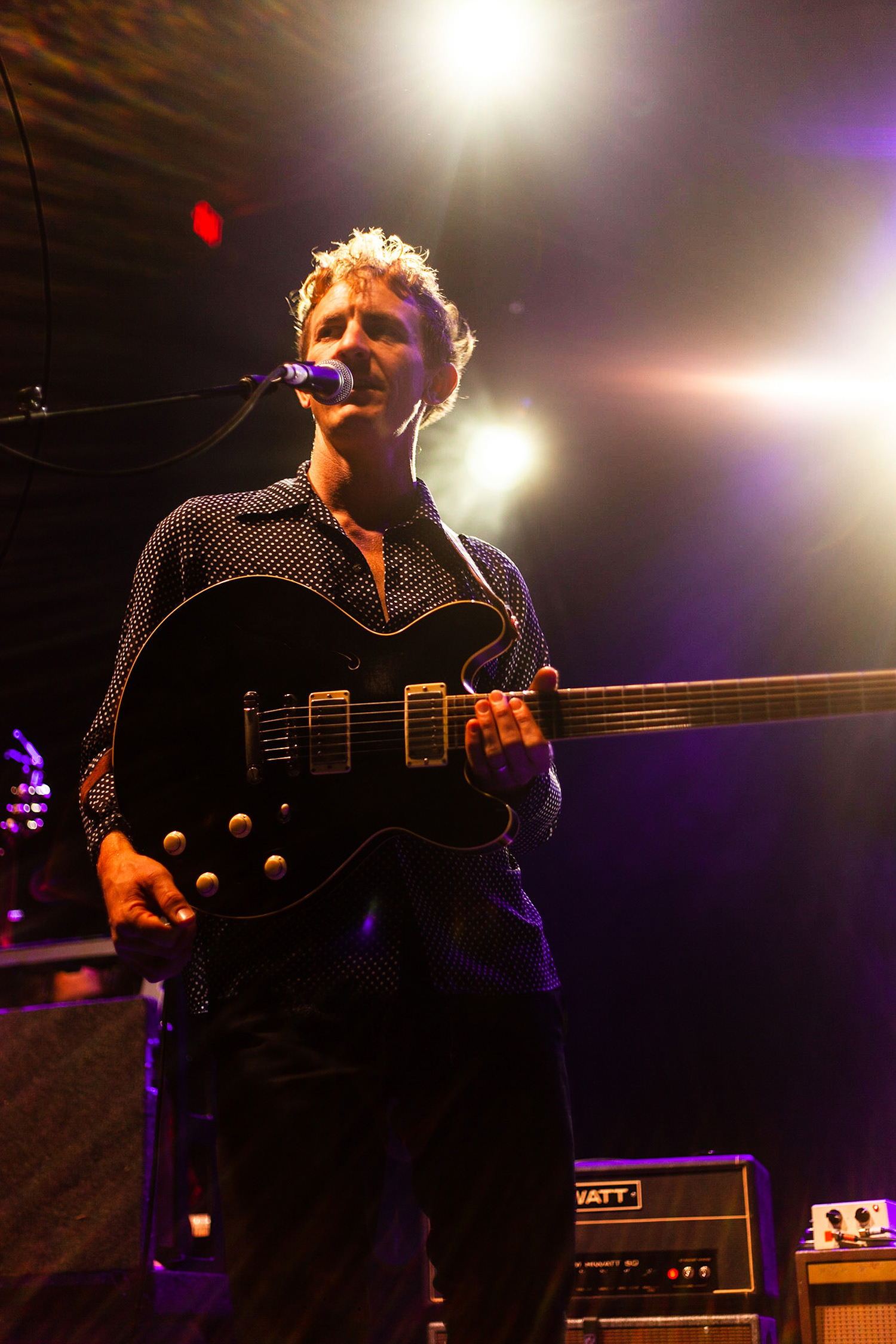 On a chilly night in Houston, fans were lined up for a sold out Big Thief show that was sure to bring various personalities and ages keen to hear the indie-folk band perform. The Brooklyn-based band is fronted by guitarist Adrianne Lenker and her soft but powerful vocals that give off an innocent yet comforting feel to the band's sound that has remained fresh throughout the years. The band also features native Houstonian, Buck Meek, who provides backing vocals while also playing guitar, along with Max Oleartchik on bass and James Krivchenia on drums. Much like the consistency in their music, there has also been stability. All four members have been mainstays since the beginning of the band, which can be a rarity. Big Thief's members have kept a rather special family-like relationship.
Buck Meek began the show with a solo set that admittedly I wasn't too familiar with, but had a warm folk vibe to set up the rest of the night. Soon after, the band would take the stage to start out with 
Change
 which quickly had the audience immersed the show. Throughout the set we would get songs like 
Cattails
,
Not
, and a personal favorite of mine, 
Masterpiece
. Looking around and gauging the crowd, there was something interesting going on. Something very special like bubbles being blown into the sky and people being greeted with Adrianne's solos during parts of the set. This really set the tone of how deeply the music mattered to not only the band but the people in attendance. It was a treat that happens only so briefly in live music these days. 
Another cool detail about this show is that new music from 
Dragon New Warm Mountain I Believe In You
, like hit single 
Simulation Swarm
, was played to a very warm cheer. Unofficially released songs were played too, like 
Vampire Empire
 which I personally cannot wait to stream over and over. The encore portion of the show introduced the audience to Buck's father who was in attendance and celebrating his birthday. The show ended with a crowd favorite, 
Spud Infinity
, which would bring this absolutely lovely show to a close.
To conclude, I am very much looking forward to Big Thief coming back around to grace Houston with more shows. I hope people that are fans of folk and indie music come around for the next time that they're near us.
⎯