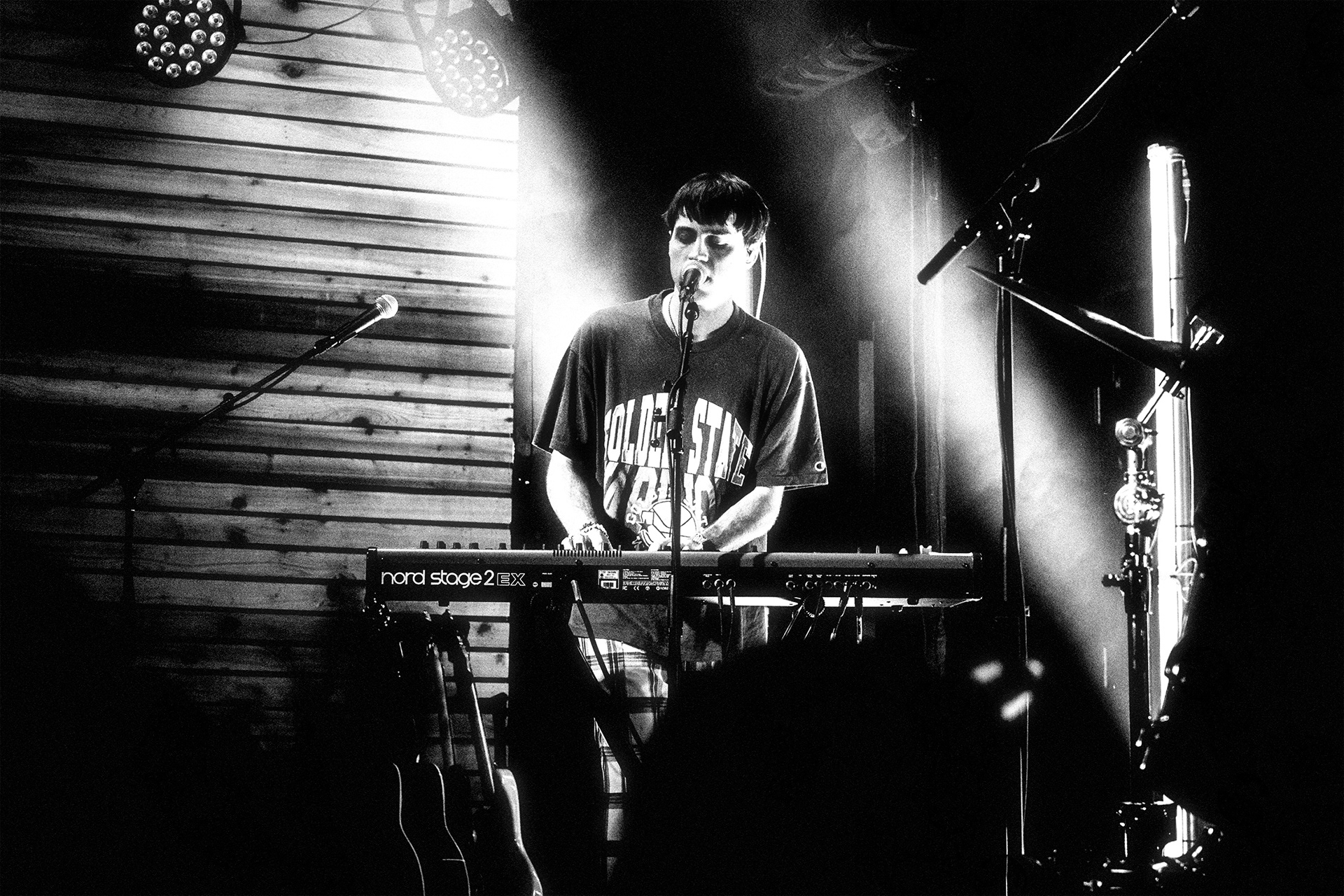 On their last stop of their first ever headlining tour, Joan gave Houston a show filled with emotion and endless bops. Now before I begin, I want to point out something that I find is really cool and adds some depth to this write up.
A lot of people always ask me how I find new artists to listen to, which includes the likes of Joan. How did I start listening to them? It's simple. Ever heard of a boy band called One Direction? I was a fan of them as a teenager and when they went on tour in 2014 they had a band open for them, 5 Seconds of Summer. Flash forward to 2018, I'm headed to see a 5SOS show and got to catch a glimpse of their opening band, The Aces, who make the best indie-pop music I've ever heard. Forward again to 2019, I traveled solo from Houston to Austin to see The Aces in concert because like I mentioned – their music is just that amazing. Opening for The Aces was this two-piece band known as none other than: Joan. I was yet again hooked on a new opening act. The power of live music and just music in general, astonishes my mind. 
Now we're caught up to the present of March 2020. I have been jamming to Joan tunes nonstop since seeing them perform a 20-minute set at the Historic Scoot Inn. Those 20 minutes were not enough, which is why I screamed with joy when I heard they were going to embark on their first headline tour. Not to mention the fact that Houston was the last show of the tour run, which meant that we would be getting the grand finale of it all. 
When I arrived to White Oak Music Hall, I was surprised at the number of people in line to see Joan. By the time we were all let in the upstairs room at the venue I knew it was close to being a sold out show. I found my way to a spot close by the stage in a corner (which made for some neat photos as shown above). As the show began, I totally forgot that they had an opening act who goes by the name of Ralph. Her sound very much coincided with that of Joan's, having an '80s pop influenced vibe. This next statement won't come as a shock, but I quickly became a fan of hers. During her performance, I did a swift Instagram check on her and found out that she previously opened for Carly Rae Jepsen on tour whom I am a mega-fan of!
Ralph however, was only the warm up of an already fun and intimate show. It was 9PM on the dot when the indie-pop duo hit the stage and opened with my favorite song of theirs,
Drive All Night
. Lead vocalist Alan Benjamin sounds the same live as he does when listening with headphones in, if not better. You could really feel the emotion in his voice when he sang that song and others from their
portra – EP
 like
tokyo
 and
love somebody like you
 which was a crowd favorite. What I love about small shows and this once specifically, is that everyone in the room knows the lyrics to every song. And you can hear its reverb in the room throughout the evening. There's an indescribable feeling attached to it – a sense of unity. 
But Joan wouldn't be anything without the backbone of their music, drummer Steven Rutherford. I was on his side of the stage that evening and saw him give his all for the last show of the tour. Not to mention that he also does some backup vocals for a few songs which impressed me enough. Drumming is already a complex art, but adding more to that is pure talent. It felt like I was fully immersed into their music that evening and that they didn't even need the venue speakers because it was all right there in your face to enjoy. The pair even did their "chilled" rendition of their song
take me on
, which is included on their EP with two different versions – one that is more upbeat and one that is chilled. The room sang as one to the lovestruck ballad about wanting to be with someone forever. 
These weren't even the best moments of the night. After performing songs from their EP, Alan spoke to the crowd in excitement and noted that they were going to play six unreleased songs for us. My personal favorite one that is still embedded in my mind is  which was filled with production perfection. There were distorted vocals, 808 drum madness and synths that were just too good to be true.
They ended the night with their love-yearning track
i loved you first
 which starts off as a soothing sadness tone and gradually builds to a melodic guitar solo after the bridge. Alan jumped closer into the crowd during this moment and shredded his baby pink Fender Stratocaster. What a perfect way to encapsulate a night of music by Joan. 
I'm beyond stoked for Joan to release their new EP later this year and hoping for another tour to follow, whether it be as an opener or a headliner, you will catch me there.
⎯