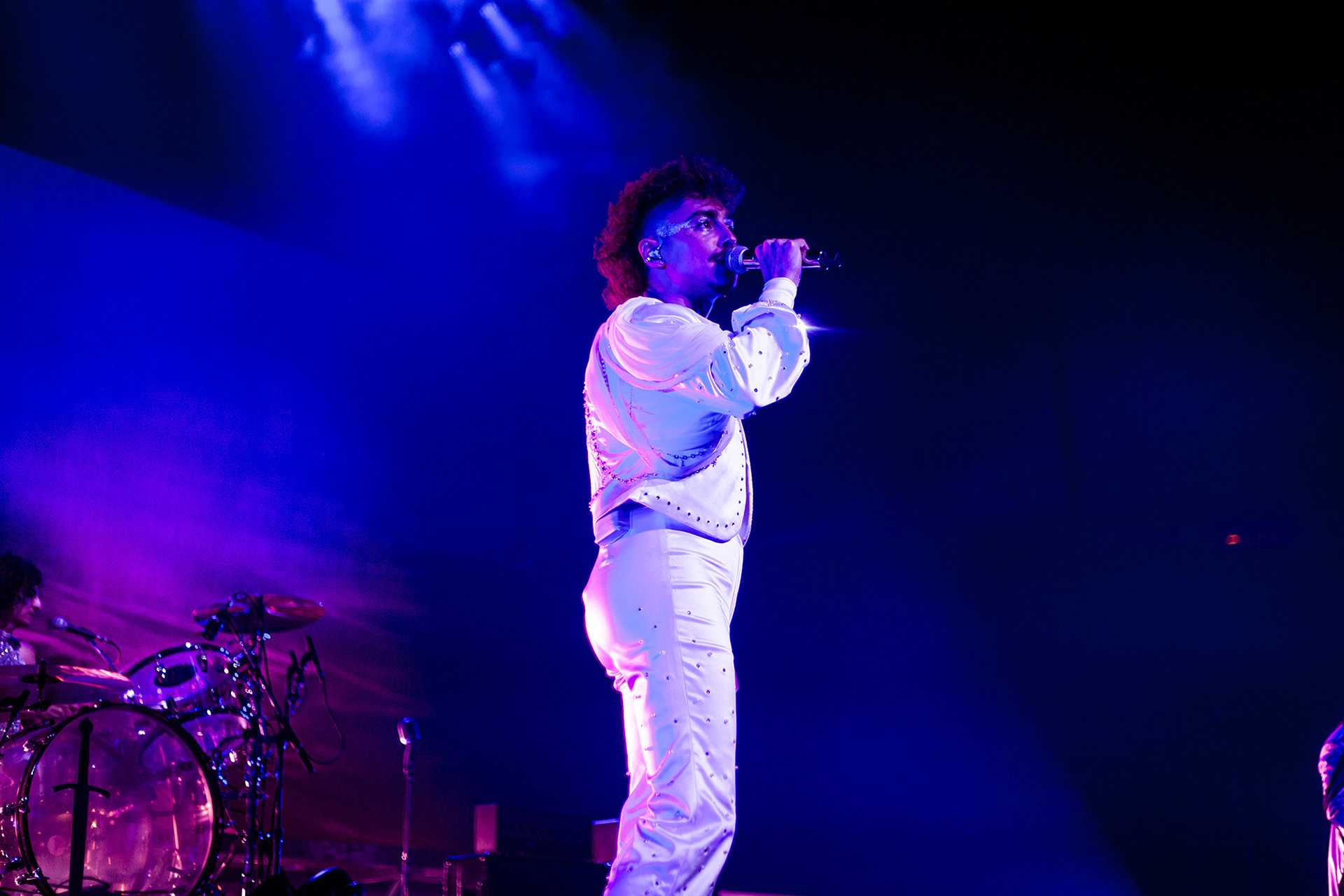 Since entering the mainstream music scene in 2017, Greta Van Fleet has been a radio favorite, steadily gaining a large fanbase over the years. On July 28th, 2023, "GVF" would be playing to a lively crowd at Houston's Toyota Center. I certainly was anticipating a show that would match the energy of the fans. Throughout the evening it seemed everyone in the arena was ready to experience the band put on an energetic performance of their throwback-style rock 'n' roll music.
Their set would start off in a very impressive
Game of Thrones
-like instrumental to which the band was revealed with a roaring applause. They opened with new and older songs like 
The Falling Sky
and 
Lover, Leaver
. GVF
 would go on to play lots of new music from their latest record, 
Starcatcher
. What was so impressive is that Greta Van Fleet made it feel as if I were hearing and experiencing this musical journey that featured heavy guitars and drum solos that would be a rock and roll purists dream.
The tour was also featured a unique B-stage where the band treated fans to an  acoustic part of the show. They effortlessly strummed to 
Waited All Your Life
 and an gave a lovely stripped back version of 
Black Smoke Rising
. To end the set list, GVF  would play fan favorites 
Light My Love
 and 
Farewell For Now
 that was the cherry on top of a magical show at Toyota Center.
This was a concert that felt vintage and old school, and I enjoyed the undeniable skills that the band showcased all night long. Simply put, Greta Van Fleet know how to on a memorable show that I'll be talking about years down the road.
⎯