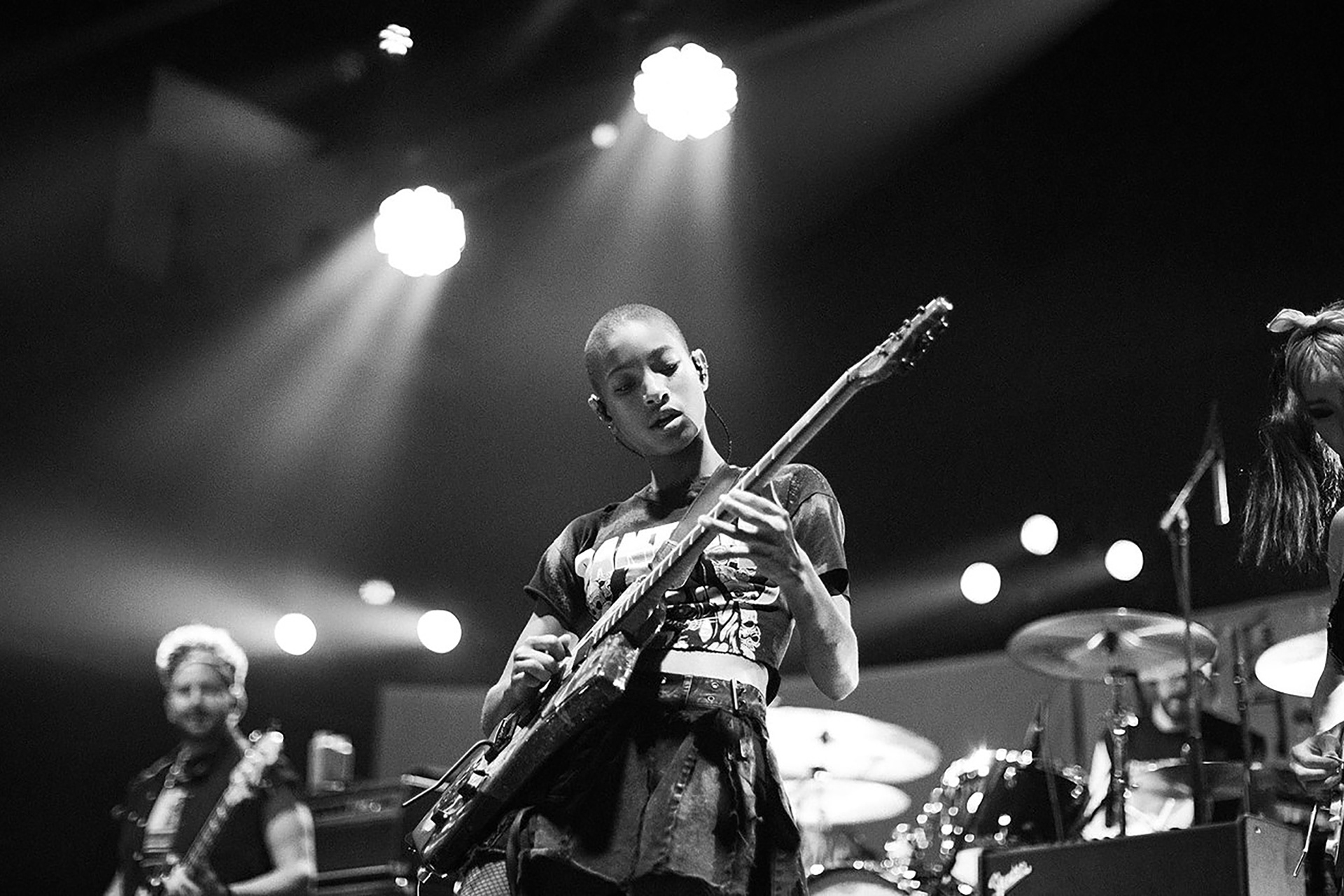 The ethereal, punk-rock rarity that is Willow Smith gave Houston an incredibly lively evening on the night of Thursday, September 30th. The 20-year old multi-instrumentalist performer brought a robust energy that was perfect for launching a season of live music after almost two years in waiting.
Kicking off her sold-out show with
t r a n s p a r e n t  s o u l
, and sporting a cropped Pantera shirt, she soared from the sides of each stage, swelling the crowd with eagerness to interact - at the very least a touch on the hand. Her arrival was passionately welcomed after crowds anxiously waited three opening acts. 
It's safe to say Willow has come quite a long way from the internationally-popular single of 2010,
Whip My Hair
. Touring with her latest album
lately I feel EVERYTHING
, her show was a rare experience of fierce sensitivities. From one moment, Willow was prompting the crowd to chant positive affirmations into the air such as, "
I am loved, we are loved
"- only to flee, disorientingly, to the drums to liven the energy once more.
Her recent album marks the break away from some of her more sensitive works into the bold genre of pop-punk and rock, allowing her to unleash harsher tones and melodies with the accompaniment of cheeky lyrics to match. These patron fans of Houston did not stand dumbfounded at her captivatingly large presence, but instead were passionately parroting every lyric from her setlist, filling the room with echoes of youthfulness, tales of heartbreak, the woes of overthinking and esoteric sentiments of angst. 
Willow achieves the crowd-connecting elements of an introspective performance, with songs like
Female Energy
 and
Overthinking IT
, while still providing all the bells and whistles of a pre-pandemic punk rock show: head-banging riffs, seductively crawling on the stage, a drum jam, and dimming the lights to take a smoke break, all the while there's someone's bra from the crowd, lying there, side stage. 
As the show came to a close, the energy in the room was still buzzing and spirited. As I packed up my camera bag to leave, I felt like I could have stayed a couple of hours longer, and I think the crowd did too as they trickled out, still enthralled by her lingering presence.
Willow managed to come in swinging with a successful attempt to pick up the energy where we left it in early 2020 - as if it was all a dream.
⎯