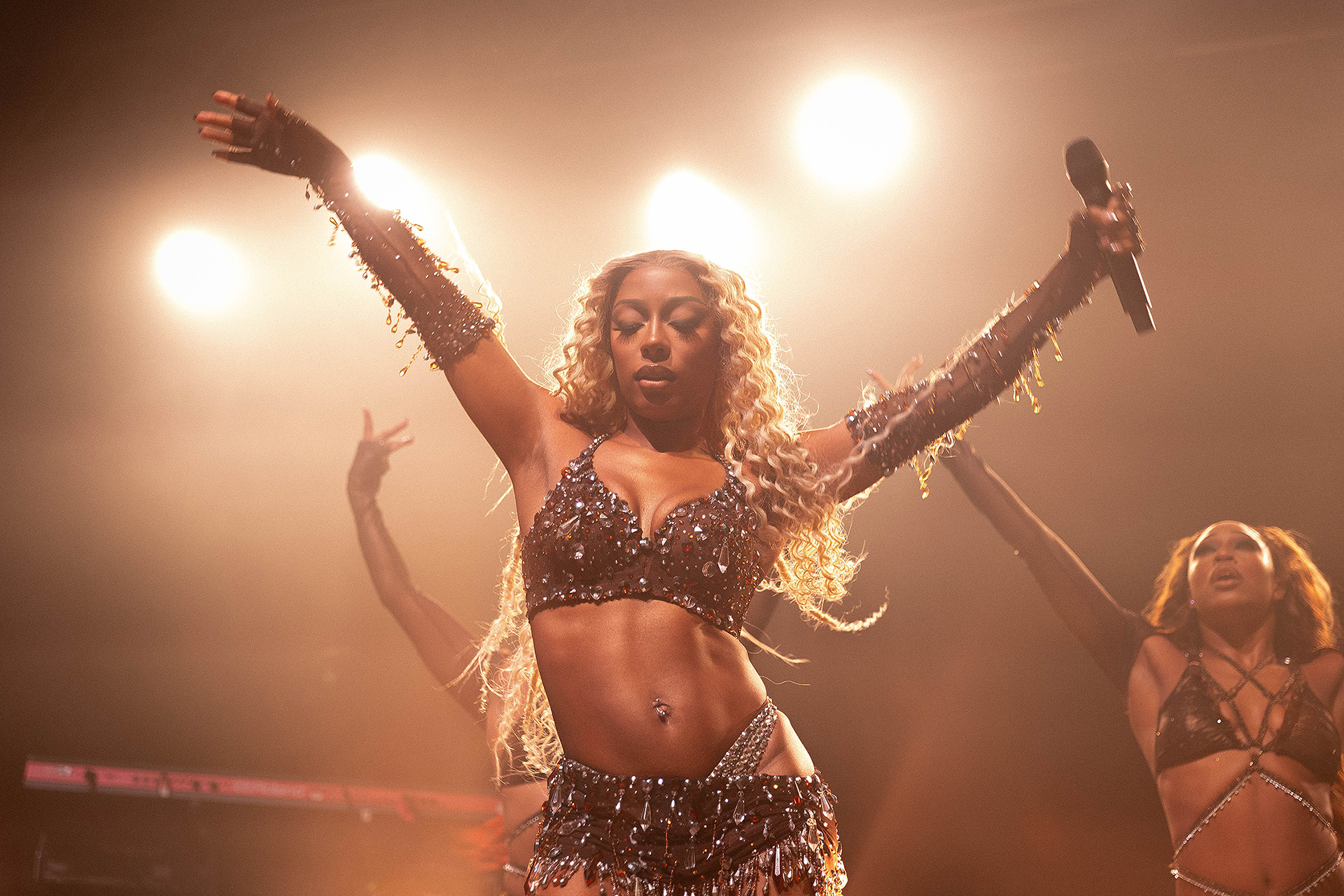 What an experience Victoria Monét's show was! I had the pleasure of witnessing her artistry at her House of Blues Houston show on September 22, 2023, for her first headline tour, The Jaguar Tour. After the release of her most recent single,
On My Mama
, on June 16th, the song has been all the buzz in the R&B world, sampling the hip-hop classic
I Look Good
 by Chalie Boy. Two months later, on August 14th, she dropped the music video for the single, which featured choreography by acclaimed choreographer, Sean Bankhead, with Chalie Boy also making a special appearance. From the sample, choreography, all the way down to the outfits, everything about this project fully encapsulates the celebration of black music, dance, fashion, and culture. And with her most recent album release,
Jaguar II
, it's safe to say that the world has been anticipating seeing the star live, with every single show on this tour being sold out.
Victoria is truly captivating when she performs. She made a grand entrance, slowly walking out onto the stage wearing a large hood with the image of a jaguar covering her face and a silky robe-like cover. She then revealed her bejeweled outfit as she took off the silk covers, all while singing the words to her song "Moment," and what a moment it was! I couldn't think of a better way to open the show. The crowd was roaring with excitement, knowing that Victoria was going to put on a fantastic performance, and boy, did she deliver! Whether she was singing her old music, featuring songs from her first album, Life After Love, or songs from her most recent album, Jaguar II, the crowd's energy never dissipated, and the same goes for Victoria herself. She went full out, never missing a single dance move, all while singing and interacting with the crowd—the mark of a true performer. The crowd was just as remarkable, with everyone singing along and dancing to every lyric. It truly was such a fun show to watch and be a part of.
On top of her incredible performance, the production and set design were also top-tier. Everything was so well thought out, from the colored lights fitting her orange and brown color scheme with hints of green and purple, the plants surrounding the stage, and even playing jungle ambience after her song
Jaguar
, she really wanted us to feel transported to the jungle. Her and her team definitely hit the nail on the head in bringing her album to life, literally. Aside from the marvelous branding that distinguishes her from other artists, her sound definitely reflects that as well. Her past two albums,
Jaguar
and
Jaguar II
, are so unique to her, and the sound that she has created for herself is unlike any other discography that I've come across. An underlying foundation of R&B with hints of jazz and funk has made for an ethereal and cohesive sound across both albums. All that said, I honestly cannot wait until the next time I get to see her perform live again in the future.
⎯