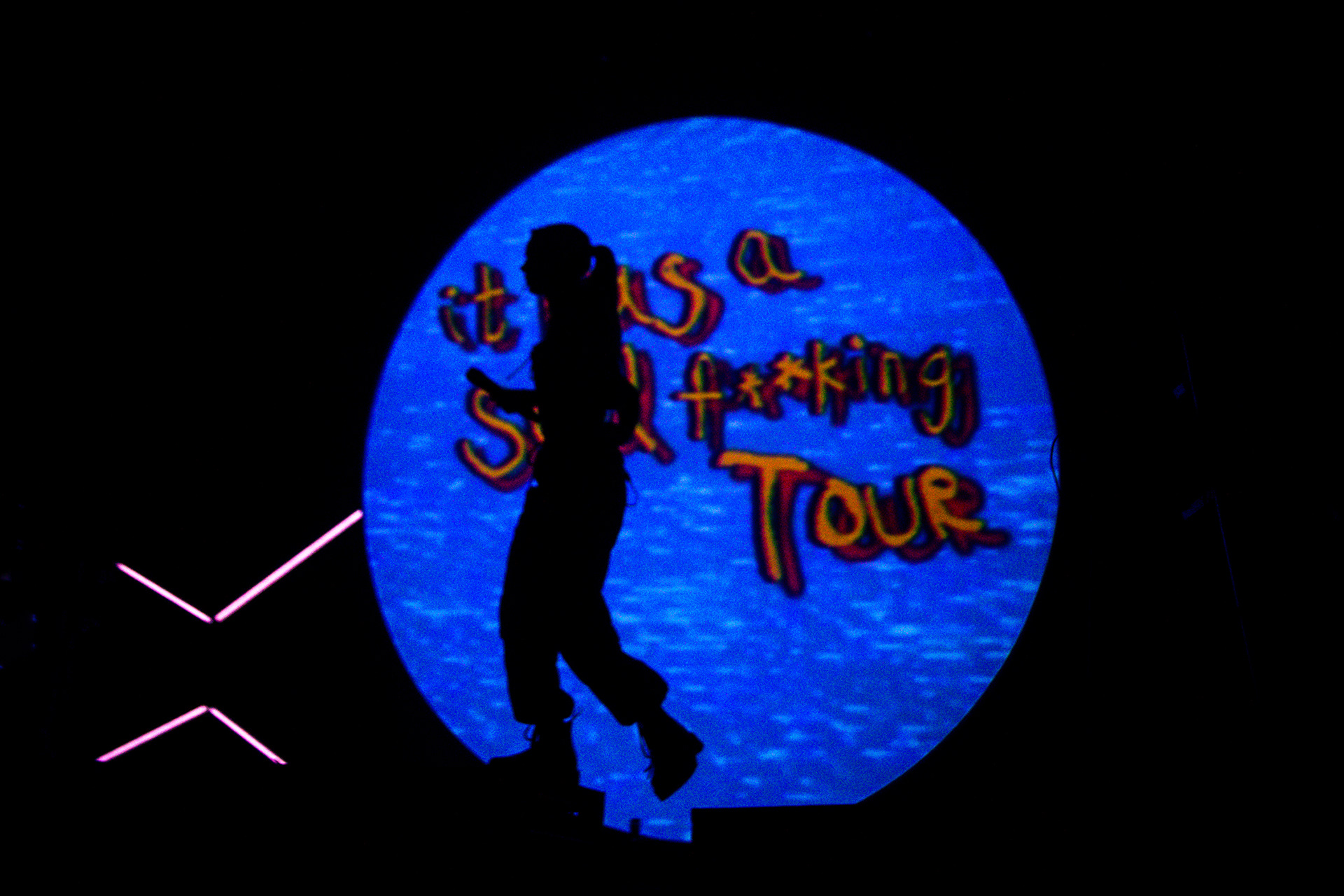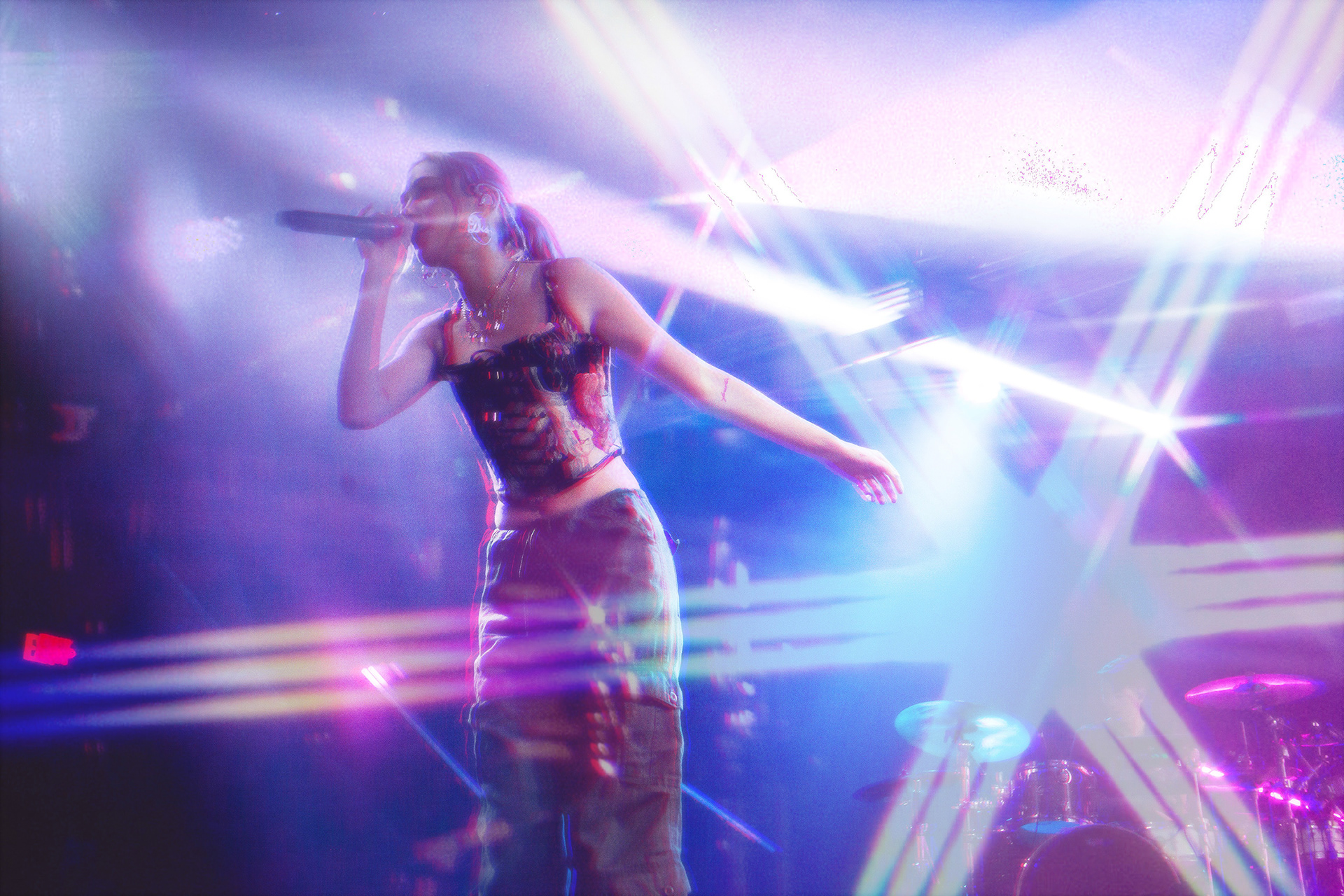 Olivia O'Brien. Even if you're not familiar with her or her music, you've definitely heard at least one of her songs. Either in a random Spotify playlist or at the very least on the radio. In 2016, she rose to fame with that one song,
i hate u i love u
 in a collaboration with American rapper Gnash. It played on the radio all the time. I remember.
In a similar way that Post Malone is known for his sad boy persona, Olivia O'Brien makes it cool to be the sad girl who isn't afraid to speak her truth and wear her heart on her sleeve. With a packed crowd on a Wednesday night in east downtown, Houston, TX in The Ballroom at Warehouse Live, the 20 year old singer-songwriter out of Napa, California, made Houston her seventh stop on her first ever headline tour, It Was a Sad F**king Tour, including 25 cities, with two shows in Canada. Her openers included American pop rock band Hey Violet and Canadian alternative R&B singer Drumaq, who also happens to be one of Olivia's BFFs. As of today, Olivia has dropped one studio album, which came out in April of last year, entitled
Was It Even Real?
 And three EPs, two of which are part of a project Olivia calls
micromixtapes
 and coincides with aforementioned tour. Per an interview I watched on YouTube, another
micromixtape
is expected to drop in the beginning of April, just in time before her scheduled debut appearance at the famous Coachella Music and Arts Festival, assuming coronavirus doesn't cancel everything and ruin our happiness.
When I requested to see this show, I knew for certain that there would be a very strong chance I'd be one of the oldest people in the room. Not like that small detail would ever stop me from checking out a good concert. When I walked into the venue, I couldn't help but chuckle quietly to myself as my prediction proved right. Most of the people in attendance were young teenage girls. I even saw one girl in crutches with her mom. It's no question that Olivia's fan base is legit. To be honest, I love seeing such a spectacle. It's clear that these girls really 
love
and support Olivia. Enough to convince their parents to let them be there on a school night. I'm here for it. Music is something that everyone can get into. If I was a teenager living in today's world, you can believe I would be Ubering my way into every venue to see my favorite singers and bands.
Olivia O'Brien is worth your time. With songs like
Sad Songs In The Summer
 (which is a bop btw) and
Fuck Feelings
 (perfect song to sing in the car) and
Was It All In my Head?
 (too relatable),  it's really hard not to resort back to my late teenage years or even my early 20s. The nostalgia is real y'all. Truthfully, even at 31 years old, I find myself relating to artists ten years younger than me. I think that's what is so awesome and incredible about the power of music though. Pain and heartbreak are universal and no one is immune to it. Olivia is just one of those artists who can turn her vulnerability into art while the rest of us sit back and enjoy the ride. Not only does she have killer vocals, a distinct tone, catchy lyrics, is skilled in piano and guitar, but she also writes all of her own music. ALL of it. What's not to like. 
Okay I know, enough background small talk. How'd the show go? ​Well, Olivia kept her stage fairly "simple" in my opinion but in a way that's simple and impactful and not over the top. She had a giant circular LED screen in the background that had constantly changing visuals to accompany each song, including a spinning color wheel, a neon stop sign, and clips from the old school video game Pac-Man, just to name a few. All the fans seemed to have enjoyed it. Olivia has enough confidence, talent, and swagger to hold her own, but for this tour she had a backup band duo that included a drummer and a keyboardist who alternated between that and an electric guitar. Sometimes he even played both at the same time. It was impressive.
The Northern California native made sure to include all of her hits from her studio album and
micromixtapes
,
It was A Sad Fucking Summer
 and 
The Results Of My Poor Judgement
 and even her initial EP,
It's Not That Deep
, including songs,
Just A Boy
 and  
RIP
 (the crowd got extra loud for that one) and
We Lied To Each Other
 (another fave of mine) and the beloved
Josslyn
, crowned the crowd favorite seeing how everyone was cheering for this song after she performed
Fuck Feelings
, to which she laughed and replied, "
Not yet y'all.
" She then proceeded with one of my personal song anthems right now,
Love Myself
 and then slowed it down with an acoustic ballad of
Just Friends
 before finally giving in to the fans' request. Right before, Olivia wrapped up saying, "
I've got the best fans in the whole fucking world. Y'all sing and dance along. I've never seen anything like it. So thank you so much. This is Josslyn.
" *cue in eruptive roar of hundreds of screaming teenage girls* 
I laughed. I sang along. I got in my feelings. I danced. I lived. Like I said, Olivia O'Brien is worth your time. Especially if you're like me who applauds and encourages transparency and being 100% yourself. No apologies. We were meant to feel and live and experience every color and emotion under the sun. There's still time left to catch Olivia on tour and if you're going to Coachella you'll have the chance to see her there too. I would absolutely recommend looking into her.
⎯