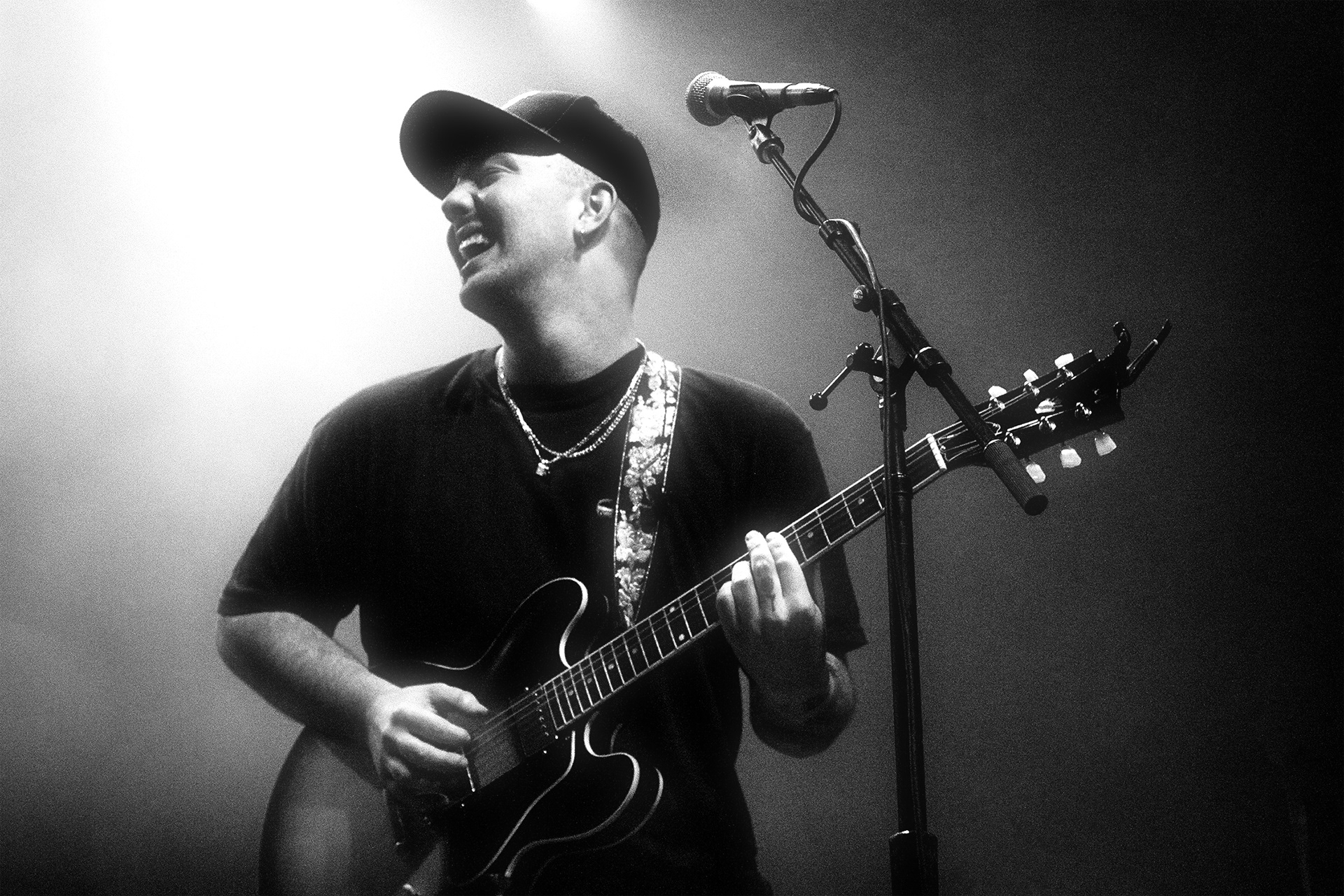 Mac Ayres brought his heartwarming and soulful R&B tunes to the House of Blues stage in Houston on April 12th, 2023 for the Comfortable Enough Tour! The tour, named after his fifth studio album, showcased every impressive musical talent possible from Mac and his accompanying band. 
The lights struck down at 9:00PM sharp with the venue packed from the barricade to the back bar of House of Blues. Instruments filled the stage, and much more than I'm used to seeing for a single artist. Mac's band took the stage and picked up their instruments ranging from a snazzy saxophone to a funky bass. Walking out to hazy purple lighting with a blue solo cup in hand, Mr. Mac Ayres was ready to give Houston an energy-packed show. 
To those who aren't familiar with Mac, he has a voice that's filled with soul and he's not afraid to use it. Songs performed such as 
Get to You Again
, 
Get Away
and 
Where U Goin Tonight?
 featured vocals that you could feel in your bones. Mac's ability to go from smooth low tones to sweet, high-pitched falsettos was a blessing to my ears. 
Fan favorites throughout the evening included his biggest hit 
Easy
, as well as 
Every Time
 from his majestic 
Magic 8ball
 record, and the groovy grand finale of 
Lonely
. The set list was filled with songs that would make you want to cry and dance at the same time, which was definitely the way to get the audience going. 
Being a fan since his music was only on posted to Soundcloud, seeing Mac perform live was just as amazing as listening to him with my headphones on. His jazzy voice alongside his melodic lyrics makes for an enjoyable experience for any music lover.
⎯