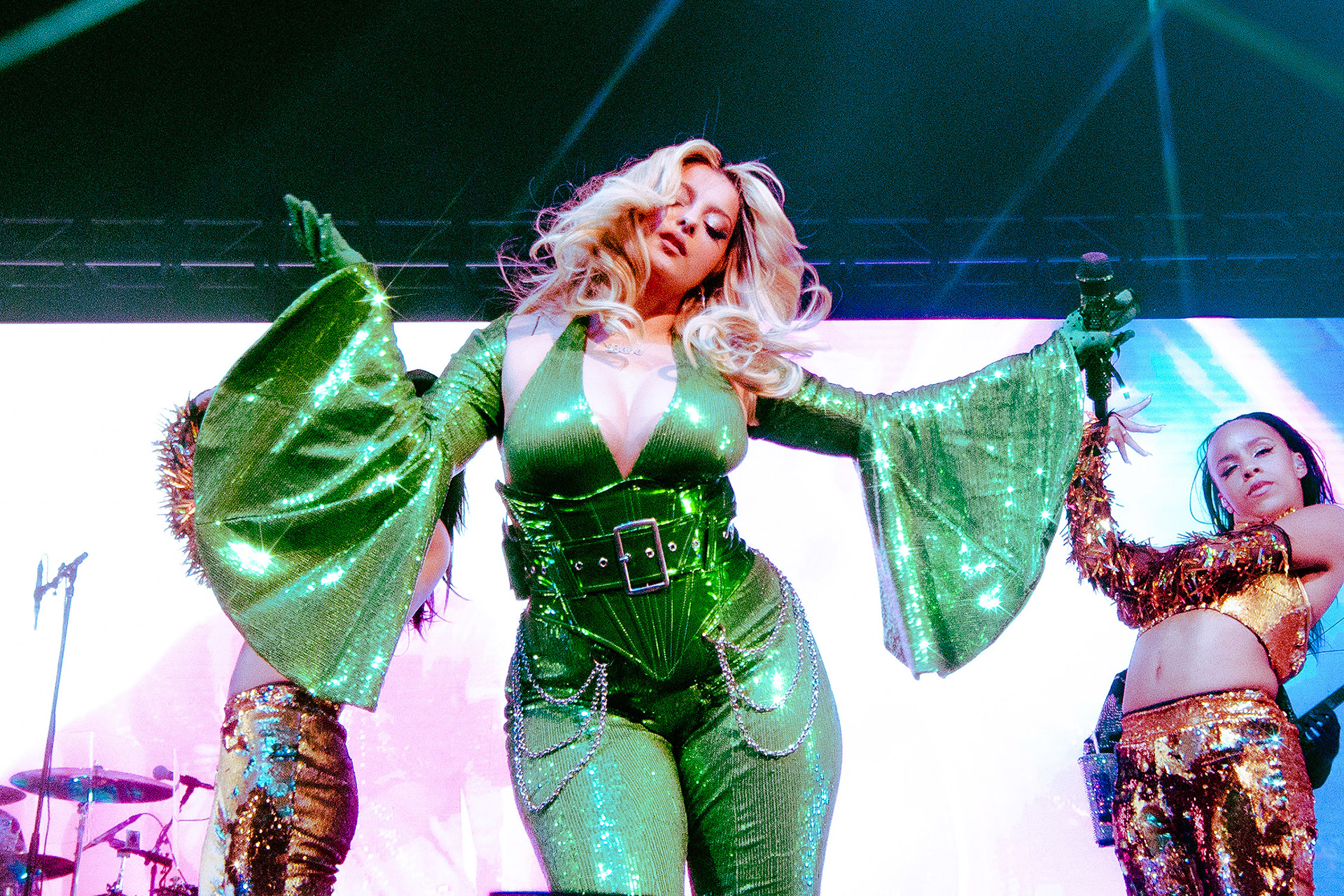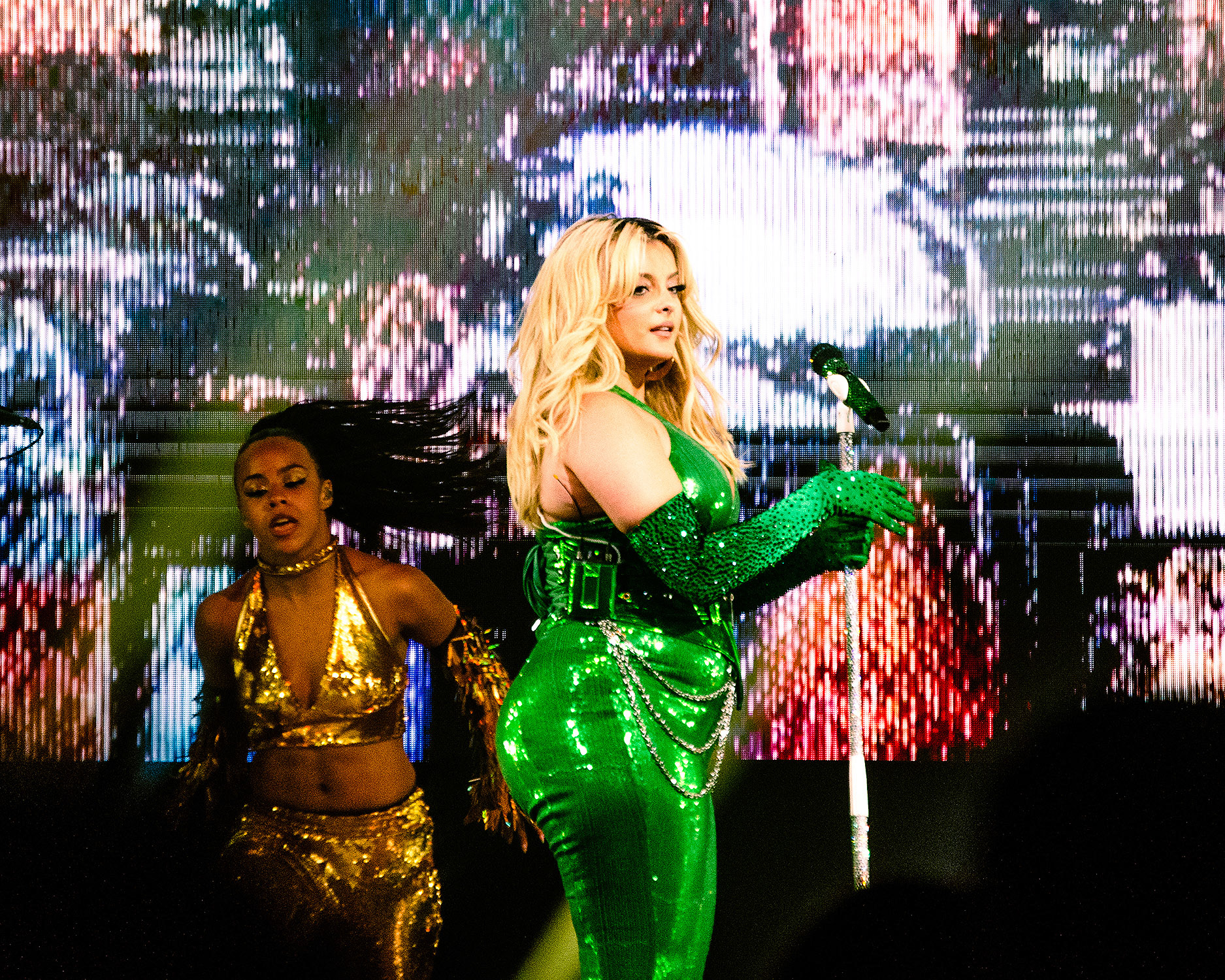 Pop music lit up the House of Blues on Monday, June 27th as chart-topping artist Bebe Rexha took the stage. As she celebrates the release of her third studio album,
BEBE
, she embarked on a 20-stop North American headline tour correctly titled "Best F*n Night of My Life." Rexha was accompanied by pop artist Zolita for the tour and the pair created a night many fans would never forget.
The night opened with Zolita performing songs such as 
I F*cking Love You
, 
Ruin My Life
, and even the karaoke classic 
Before (S)he Cheats
 by Carrie Underwood putting her own WLW spin on the song. Her set was lively as she danced around the stage and the songs were a perfect addition to the fun pride month show. 
30 minutes passed and the crowd grew antsy in anticipation for Bebe. Soon after, the lights faded and her stunning visuals began to cascade across the screen. She enters in a green monochromatic sequin outfit with a '70s-style blonde blowout and the crowd goes wild! Her intro plays and she begins the night with 
I'm Not High, I'm In Love
. Rexha's performance is paired with two remarkable dancers and an eclectic band that brighten the stage. 
She jokingly mentions the phone incident but it is all in good, lighthearted fun. She continues on with 
Me, Myself & I
 and 
Sacrifice
. A section in the show that made me smile the most was the dance battle during 
Hey Mama
. She brought two fans from the crowd up on stage and they were given an opportunity to win a free signed t-shirt. The prize was meant for whoever had the most applause in the battle but Rexha ended up giving shirts to both participants.
As the night came to a close, Bebe had an acoustic set where it was just her and a guitar. They gave her a beautiful backdrop of a huge disco star and a bench where she sang her heart out. Her vocals were mesmerizing throughout the entire night but this section really highlighted how talented she was. She sang 
I'm Gonna Show You 
and 
Seasons
 during this section. 
The night ended with her smash hit 
I'm Good (Blue)
 and she even thanked the fans that she's gained since the song's popularity. Overall, the show was filled with breathtaking visuals, pop hits, and a spectacular crowd that danced all night long!
⎯