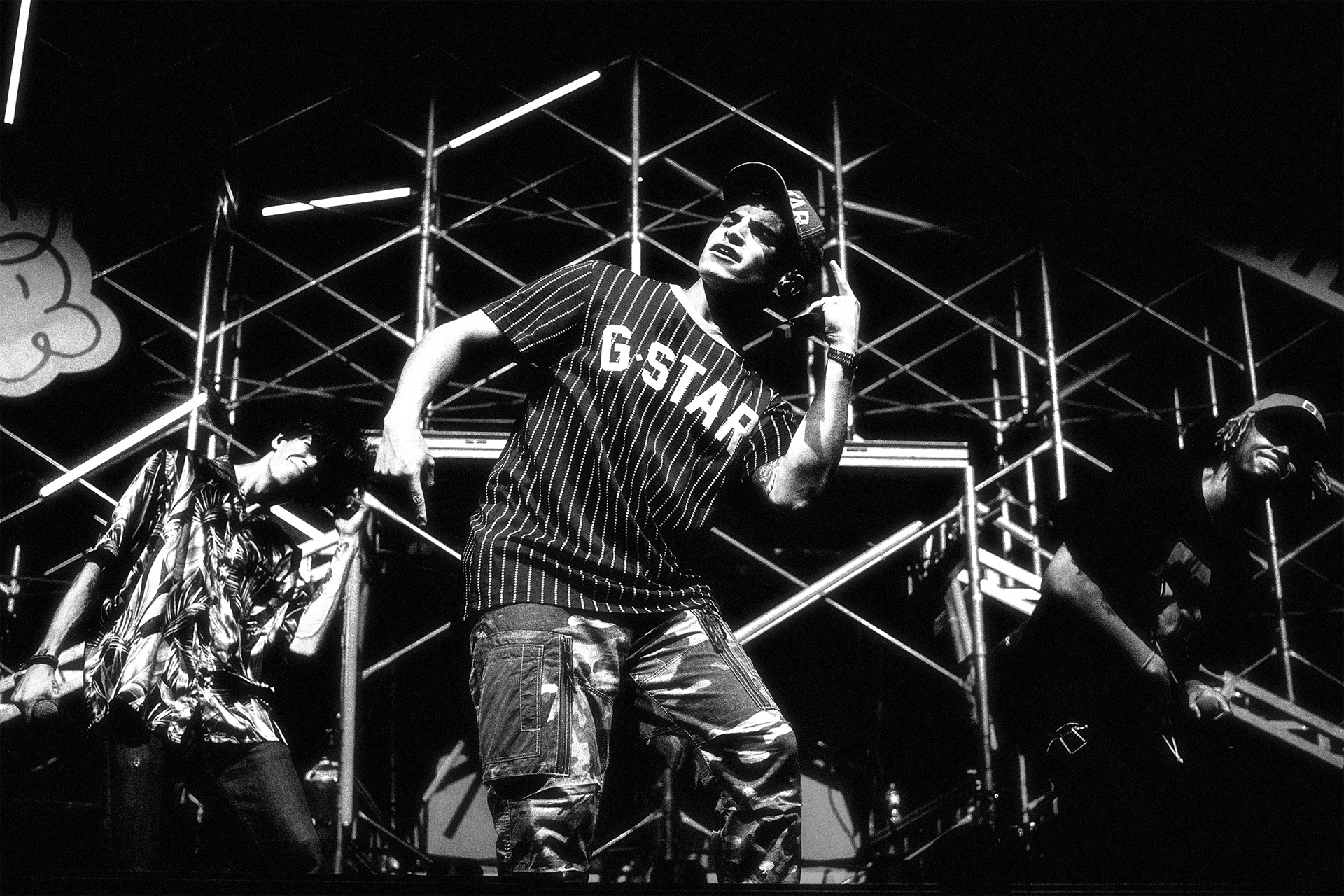 Los Angeles-based boy band PRETTYMUCH treated their Houston fans to an energetic and dance-filled evening on July 13th at Revention Music Center. The five-piece group that consists of Brandon Arreaga, Edwin Honoret, Austin Porter, Nick Mara and Zion Kuwonu had just embarked on their summer "FOMO Tour" with Houston as their second show. 
Needless to say, fans knew every word to every song, even the unreleased ones like
Rock Witchu
 and opening song
Lying
 which comes out this Friday on the 19th (make sure to check it out, it's super catchy)! Personally I find this to be an amazing connection, I mean how much greater of a fanbase could one ask for?! This group definitely most deserves that devotion because of their insane talents. Each guy had their own shining moments throughout the show whether it was during dancing solos or singing solos. But don't get confused, they aren't your typical boy band. PRETTYMUCH has a style I've never seen before and it's easy to take notice if you listen to their music and become aware of their personalities. 
Fan favorite songs that they performed like
Jello
,
Phases
 and
Would You Mind
 are a prime example of how they perfect the mix of pop, hip hop and r&b. Not to mention that their voices all go together in beautiful harmony, which is rare amongst having five singers together. The guys ended with their encore song
Open Arms
 where they broke down some sweet choreography and smoothed their way into the song. 
Everything that went down at the show totally blew me away. There was truly never a dull moment through out the entirety of the show and that's the reason why I definitely will be seeing them when they return to Houston (and why you should check them out and consider doing the same)!
⎯